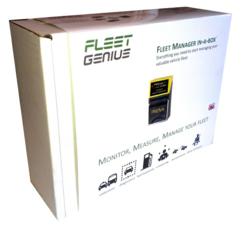 Carbondale, PA (PRWEB) September 29, 2012
Prova Systems, a leading developer of wireless OBD-2 VHM diagnostic monitors and trip loggers for vehicle fleet management systems, fleet maintenance systems, usage-based insurance (UBI) and distracted driver management, has announced that it has closed an additional funding round for the business which will allow it to expand its sales and marketing teams in support of its core small and medium enterprise (SME) fleet management product, Fleet Genius Fleet Manager-in-a-Box™.
The new funding will be used to expand the company's commercial activities and supports the hiring of additional sales and inside sales positions at its headquarters location in Carbondale, PA. These new positions will be instrumental in driving the growth of the business and will be focused on new direct sales activities in the Northeastern US as well as supporting the company's growing network of national and international resellers and technology partners.
The company has also announced its intention to recruit new reseller partners of its Fleet Manager-in-a-Box product in the USA and Canada market.
In addition to expanding its sales staffing the company also plans a revamp of its existing marketing communications program to include new webtools to help small businesses and local governments deploy Fleet Manager-in-a-box more easily.
The expansion plans are being implemented immediately. More information on the positions is available at provasys.com/careers.