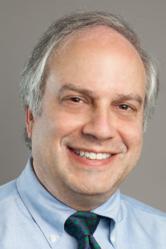 I'm thrilled to join ENVIRON and bring capabilities that will complement the broad and well-respected set of existing services.
San Francisco, CA (PRWEB UK) 27 September 2012
ENVIRON, the leading international environmental and health sciences consultancy, is proud to announce the hiring of Mike Kirschner, previously President and Managing Partner of Design Chain Associates, LLC.
"We are delighted that Mike has chosen to move his consulting practice to ENVIRON," said Aidan Turnbull, Head of WEEE, RoHS and Ecodesign at ENVIRON. "With rapidly expanding regulatory activity throughout the Americas, as well as ever-increasing customer requirements, we have successfully brought on board a well-known and internationally respected veteran in environmental regulations and standards, as well as deepened our manufacturing and engineering expertise."
"I'm thrilled to join ENVIRON and bring capabilities that will complement the broad and well-respected set of existing services," said Mike Kirschner. "I came to ENVIRON because, looking ahead, the demands on manufacturers to improve the environmental performance of their products will require a wide range of expertise and experience. ENVIRON has that expertise – toxicologists, chemists, chemical engineers, and more. I look forward to providing this broad set of capabilities to help manufacturing companies and industries achieve their environmental performance goals."
Both Mike and Aidan will present at the IPC "It's Not Easy Being Green" conference on environmental regulations impacting the electronics industry, which ENVIRON is sponsoring at the Hotel Sofitel San Francisco Bay, October 30 – 31, 2012 (http://www.ipc.org/green-symposium).
Mike will update attendees on the European Union's Registration, Evaluation, Authorisation, and Restriction of Chemicals (REACH) regulation. He will highlight the growing complexity of understanding and complying with the expanding list of disclosable and authorised substances, ongoing notification requirements, and implications of the substance evaluation process, all of which is requiring an increasingly multidiscipline approach.
Aidan will present on practical experiences of using the EN 50581 standard, published 21 September 2012, to meet the Technical Documentation requirements in the RoHS2 Directive which takes effect in EU Member States on 2 January 2013. The EN 50581 Standard requires manufacturers to assess what types of RoHS documentation they need to collect from their supply chains, and whether certain suppliers should also provide RoHS test reports for certain parts (for example, high risk components that are purchased from high risk suppliers).