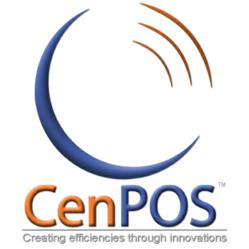 Miami, FL (PRWEB) September 27, 2012
CenPOS, a fast-growing payment processing network, today announced it has entered into a worldwide Complementary Partner Agreement with Infor, a leading provider of business application software serving more than 70,000 customers. CenPOS will be an Infor worldwide payment gateway partner for integrated payment processing with Infor Distribution SX.e, Infor Distribution A+, Infor Distribution FACTS and Infor Storefront.
CenPOS is a hosted payment solution that alleviates the burden of PCI-DSS requirements. More importantly, CenPOS's agnostic payment processing approach enables Infor's customers to accept a wide range of payment methods and process them with almost any merchant service provider. CenPOS is certified with some of the largest Check/ACH processors and merchant services providers in the United States, Canada, the Caribbean and Europe. These certifications include, but are not limited to: First Data, TSYS, Vantiv, Valitor, EPX, TTech, and Cross-Check, among others.
CenPOS is focused on working closely with both Infor and its customers to provide a true holistic solution, which addresses many of the operational inefficiencies currently seen today in the B2B space. Infor customers will now be able to take full advantage of CenPOS features and benefits, including mitigated PCI burden, hosted electronic signature capture and retrieval, interchange optimization, Purchasing Card Level III processing, mobile payments, Electronic Bill Presentment and Payment, tokenization, BIN management system, and a robust reporting system. As Infor's partner, CenPOS will be the backbone of Infor Distribution's payment integrations.
"Infor is excited to partner with CenPOS, enabling our customers access to a truly processor agnostic solution," said Marisa Betancourt, Product Manager for Infor Distribution. "The intelligence CenPOS provides through BIN File Management and least cost routing is really going to help our customers achieve big savings where transaction fees are concerned," added Betancourt.
When asked about CenPOS and how its integration with their current Infor Distribution SX.e environment has affected their business, Don Green, Director of Business Operation at Choctaw-Kaul Distribution responded, "We finally have a credit card partner that understands all aspects of credit card processing and has a solution that works for everyone. CenPos delivered their solutions quickly and completely the first time giving us an immediate return on our overall credit card processing investment."
"This is a tremendous opportunity for both our companies," said Jorge Fernandez CEO and Co-founder of CenPOS. "CenPOS's strategic alliances with global acquirers like Valitor in Iceland will enable our company to provide Infor customers based in the United States with subsidiaries in Europe and European based businesses with a fully integrated payment solution within the Infor ERP family of products and solutions," added Fernandez.
About CenPOS
http://www.cenpos.com/
"Creating efficiencies through payment innovation"
Founded in 2009, Miami-based CenPOS is a payment technology provider. CenPOS is committed to providing its customers and partners with innovative solutions for today's rapidly evolving consumer payment choices.
CenPOS is an intelligent payment-processing network that streamlines the payment experience for businesses and consumers by using state-of-the-art technology to replace inefficient, outdated payment systems. The network reflects the core values that drive the experienced and innovative CenPOS team: Simplicity, Scalability, Security and a holistic approach to payment processing strategies.
CenPOS provides solutions to a range of organizations including but not limited to retail, card not present merchants, automotive dealers, professional services and academic institutions; special programs are also available for non-profits. Call us: (305) 630-7960, or toll free: (877) 630-7960.
Follow CenPOS on Twitter: @CenPOS