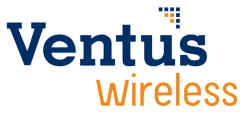 Ventus is very excited for the opportunity and the privilege to showcase our robust wireless branch backup solution.
Norwalk, CT (PRWEB) September 28, 2012
Ventus Wireless, the industry leader in M2M and Enterprise class wireless, has announced they will be attending the 2012 ATM, Debit & Prepaid Forum from October 22nd-25th at the JW Marriott Desert Ridge Resort in Phoenix, Arizona. Ventus will be stationed at Booth 507, showcasing 4G LTE wireless solutions for Branch Backup and ATM connectivity. Also on display will be Ventus' revolutionary family of 4G wireless routers, the V-Series M2M and Enterprise class routers, designed to scale to the needs of any application.
"The ATM, Debit & Prepaid Forum offers an interactive environment for financial professionals to join forces and discover the newest emerging technologies and trends affecting the industry," said Mark Karagus, VP of Sales for Ventus. He continued, "Ventus is very excited for the opportunity and the privilege to showcase our robust wireless branch backup solution."
Ventus' innovative V-Series routers and unparalleled 4G LTE cellular wireless service provide high-availability connectivity for mission critical branch operations. Wireless ATM and branch connectivity solutions rely upon the company's advanced wireless hardware and customer-centric multi-carrier managed cellular wireless network to provide industry-leading solutions for teller operations, cash management, security systems, ATMs and self-service kiosks.
Ventus is a Diamond Sponsor for the ATM, Debit & Prepaid Forum, an annual, four day conference offering financial industry professionals the opportunity to explore strategies, innovations, and focused content for mobile and emerging payments, debit and prepaid cards, and advances in ATM and self-service delivery. Sponsored by American Banker and PaymentsSource, the event provides a unique setting in which to engage with financial institutions, merchants, payment networks, the ATM industry, the prepaid community, and leading solution/service providers. Additional sponsors and attendees include American Express, Bank of America, Citigroup, Discover, J.P. Morgan, Kohl's, MasterCard, Visa, Walmart and Wells Fargo.
About SourceMedia
SourceMedia Conferences & Events attract over 20,000 attendees world-wide. The content, which mirrors the mission of our publications and developed exclusively through market-driven research, embraces a variety of formats, including: conferences, executive roundtables, expositions, Web seminars, custom events and pod casts. With over 70 events annually, we provide participants with premier content as well as access to the industry's top solution providers. SourceMedia is dedicated to delivering the highest quality information, speakers, presenters, networking opportunities and venues to help our clientele make sound business decisions and achieve outstanding results.
About Ventus
Ventus is the industry leader in IT networking innovations, leveraging technology to produce market-driving solutions for the world's largest companies. Operating from over 20 years of experience delivering secure enterprise class networks, Ventus develops cellular wireless and fixed line IT solutions for an expanding array of business connectivity applications. Ventus IT Solutions offers fully managed networks with an emphasis on security and high availability. The company's solutions include PCI-DSS compliant data transport, integration services, data encryption, cloud services, and integrated network administration and monitoring systems. Ventus' robust IT solutions are powered by the unique products developed by the company's network hardware technologies division.
Ventus Technologies specializes in the design and manufacturing of advanced cellular and fixed line hardware for machine-to-machine and enterprise wireless applications. Ventus' innovative hardware includes modular, multi-interface embedded wireless 4G LTE/3G routers and high performance multi-band 400Hz – 1900Hz cellular antennas designed to meet the needs of bandwidth intensive, high-availability corporate networks as well as distributed M2M applications.