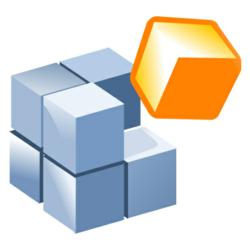 Christian web hosting at it's best
(PRWEB) September 29, 2012
ITX Design, a leading web hosting and domain registration providing company, now has made a huge announcement in the favor of all Christian organizations. The feature packed web hosting packages, which itxdesign.com has already been offering to the world at market competitive rates, now would be available for Christian organizations with extra 35% discounts. This step has been taken by the company's board members to express their eternal commitment to the great religion of Christianity which has made a prominent role in shaping the western civilization.
Spokesperson of ITX Design, Paul Schoolfield took the dice to make an announcement. He stated, "If you are a Christian organization we would be happy to host your website at a special discounted rate (35% discount). This offer is directed towards Churches, Missionaries and Ministries. However, we are glad to extend this offer to any website that is Christian oriented or place a link on their homepage to a Christian oriented page within their website. To take advantage of our newest offer, people can use the promotion code: Christ while placing an order. Once your order has been approved our technical team will review your site and the discount will be automatically applied to each billing period.
A web hosting service is a type of internet hosting service that allows individuals and organizations to make their websites accessible via the World Wide Web. The scope of web hosting services varies greatly. The most basic is web page and small scale file hosting, where files can be uploaded via File Transfer Protocol or FTP or a Web interface. At http://www.itxdesign.com, this specialized service is available with 24/7 help desk support and to provide a prompt, helpful response to all the technical questions of clients. All reviews on ITX Design are evident that how the company has won the trust of their customers over the years by providing the best services with dedicated customer service.
ITX Design is a web hosting and Domain Registration provider. They provide dedicated servers, shared web hosting and domain registration for small businesses including server hosting, WordPress Hosting, Reseller Hosting and more. They have established a strategic position within the web hosting market in order to provide their clients with the ultimate hosting solution. They specialize in expandable hosting that is capable of meeting the hosting requirements of small websites as well as large scale corporate networks with server clusters. To learn more visit http://itxdesign.com/