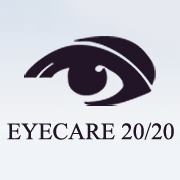 East Hanover, N.J. (PRWEB) September 27, 2012
EyeCare 20/20, a full-service comprehensive eye care center with three locations across East Hanover, N.J. and West Orange, N.J., officially reinstated their free LASIK® offer to all NFL Referees after the labor dispute ended today, September 27.
EyeCare 20/20 then withdrew their free Lasik offer to NFL Commissioner Roger Goodell and NFL Team Owners.
"It is interesting how NFL Commissioner Roger Goodell and NFL Team Owners saw the light less than one day after I offered to correct their 'shortsightedness,'" said Medical Director, Dr. Cary Silverman. "My offer to them is now off the table, they can afford Lasik."
After the NFL labor dispute ended on Wednesday, Dr. Silverman stated that referees now need the opportunity to receive free Lasik more than ever.
"We all know that referees will make mistakes and that fans will continue to get upset with these game-changing calls," said Dr. Silverman. "Anything that will aid them in making correct calls can only add to the integrity of the game. I'm happy to play a part in making that happen."
Dr. Silverman invites NFL referees to visit EyeCare 20/20's website at http://www.eyecare2020.com or call his office directly at (973) 560-1500 to settle the issue.
Users may also join Dr. Silverman's "LASIK the Refs" community on Facebook: https://www.facebook.com/lasiktherefs
EyeCare 20/20 has served patients in East Hanover and throughout northern New Jersey since 1986. In addition to LASIK services, EyeCare 20/20 also provides: cataract, Phakic Lenses, Near Vision CK, Corneal Transplants, LACL, EPI-LASIK, and LASEK. For more information, contact EyeCare 20/20 online at http://www.eyecare2020.com/ or call (973) 664-7794.
###