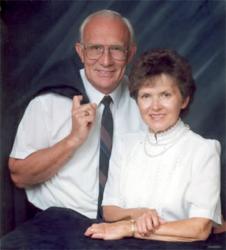 The most surprising thing was how easy it was to get rid of the pain.
(PRWEB) September 28, 2012
The non-profit Helen Foundation today released the update of a 12-year study, saying the results confirm Microdose TherapyTM is a breakthrough in fibromyalgia treatment.
Since commencement of the study in the year 2000, the 586 fibromyalgia patients enrolled for Microdose TherapyTM have reported dramatically greater symptom relief than reported for other treatments, and Helen Foundation says supervising physicians are not seeing any cases of significant side effects.
The leader of the study, Dr. Virgil Stenberg, said that the fibromyalgia patients undergoing Microdose TherapyTM were allowed to continue the prescription medicines they had been using previously, and were treated in many clinics throughout the USA. Dr. Stenberg said that for Microdose TherapyTM to average 77% symptom relief, often atop the lesser relief being attained by standard treatments for fibromyalgia, is ample reason to declare it a breakthrough.
Microdose TherapyTM protocols center on patient self-administration of inexpensive cortisol tablets to control the inflammation that produces fibromyalgia symptoms, which include chronic widespread pain and fatigue. Key to the evident success of the treatment is that patients are taught to take the proper dose of cortisol and only when needed, so they can use it indefinitely without risk of long-term, cumulative overdose.
Dr. Stenberg said that the non-profit Helen Foundation is headquartered in Arizona but collaborates with supervising physicians throughout the United States. Individuals and physicians are welcome to inquire by phone at (480) 582-1533 or via its website at http://www.helenfoundation.com/fibromyalgia-treatment/.
Microdose TherapyTM was originally developed by Dr. Stenberg to control the chronic inflammatory disease afflicting his wife Helen. Out-of-control inflammation produces the pain, stiffness, fatigue and "brain fog" characteristic of many rheumatic disorders. Helen Foundation Microdose TherapyTM protocols control against overdosing while leveraging cortisone's superior ability to control inflammation. It passed clinical trial and has since proven itself safe and more effective than other treatments for over 1,800 fibromyalgia and arthritis patients.
Dr. Stenberg is a published scientist in the field. He observed that when the body is stressed by infection, allergy and/or injury, it responds by creating inflammation. He discovered that after the inflammation has addressed the stressor, the endocrine system creates an extra surge or pulse of cortisone in the blood to terminate the inflammation. When the pulse is chronically too weak, inflammation can become chronic and destructive, the hallmark of inflammatory diseases including fibromyalgia.