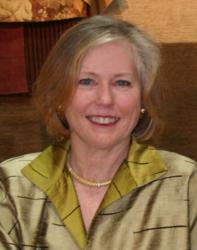 Using antiques instantly gives a room a certain weight and sense of history. I particularly love mixing periods, so that a room looks as if it were put together naturally, over time.
Boston, MA (PRWEB) September 30, 2012
The 2012 Ellis Boston Antiques Show kicks off at Boston's Cyclorama on October 18, 2012. Celebrating its 49th year, The Ellis Boston Antiques Show presents the finest antique exhibitors from across the country and around the world. The show is a heavy hitter among Boston's cultural offerings.
As part of this year's event, New England Home magazine will sponsor a lively visual feast and panel discussion "Designing With Antiques." Editor-in-Chief, Kyle Hoepner will moderate the discussion as prominent Boston designers share their expertise and ideas on how to incorporate antiques into traditional and contemporary interiors. Sally Wilson, ASID, an interior designer and antique maven from the award winning firm Wilson Kelsey Design, will be a featured panelist along with interior designers Jude Miller from American Dural and Charles Spada from Charles Spada Interiors.
A longtime aficionado of antiques, combined with the design talent to blend them within a variety of settings, Sally Wilson, ASID will offer tips on what to look for, how to get it, and pitfalls to avoid. Wilson Kelsey Design's expertise with a sophisticated and eclectic mix of antiques and contemporary furniture was previously showcased on the cover of New England Home magazine with a French-style salon. The room was furnished with a mix of periods, adeptly combining Louis XV, Louis XVI, Dutch pieces, gilded mirrors, Italian crystal and iron chandeliers, and architectural millwork. The harmonious mingling of these elements created the elegant tone of the salon. "Using antiques instantly gives a room a certain weight and sense of history. I particularly love mixing periods, so that a room looks as if it were put together naturally, over time," says Wilson.
The Ellis Boston Antique Show runs October 18th – 21st, 2012. A Gala Preview will be held Thursday, October 18th to benefit Ellis Memorial and Eldredge House, Boston's first settlement house for the care of children and their families. The panel discussion will be held on Friday October 19th at 1:30 p.m. The show is held at the Cyclorama, The Boston Center for the Arts, 539 Tremont Street in Boston. The Ellis Antiques Show is a Boston mainstay produced by Fusco & Four/Ventures, LLC. http://www.ellisboston.com
About Wilson Kelsey Design
Praised for creating elegant, yet genuinely livable homes, the husband/wife team of Sally Wilson, ASID and John Kelsey, CAPS continues to garner acclamations for their design talents. Their firm has been published both locally and nationally and has received numerous regional and national awards including The Institute of Classical Architecture and Classical America New England's 2011 award for Best Residential Interior Design and Interior Renovation; American Society of Interior Designers (ASID) New England Design Excellence First Place Awards for a Residential Bath and a Residential Space, Dream Home Awards inclusive of a Gold Award for Best Kitchen Remodel, a Silver Award for Best Design of a Condo/Townhouse/Loft, and a Silver Award for Best Bathroom Remodel; a COTY Award for Best Kitchen over $150,000 presented by the National Association of the Remodeling Industry and Silver Prism Awards for Best Kitchen Remodel over $150,000 and Best Interior Design of a Living Area sponsored by the Builders Association of Greater Boston.
Based outside of Boston, Massachusetts, the duo is unique in that they bridge the gap between architect and decorator. They share a strong technical background, including the ability to read and prepare architectural drawings. The former producer of This Old House referred to their work as "heavy-duty interior design." In organizing their firm, they have divided the labor between them into the "hard" and the "soft". John designs and details the hard – interior architectural detailing, cabinet design, lighting, interior construction drawings, construction field supervision, and consultant coordination. Sally initiates and implements project concepts inclusive of interior design, furniture, decorative lighting, antiques, fabrics, and color and finish selections. The homes they design are elegant and sophisticated but always with a sense of comfort and livability. With backgrounds in commercial and corporate design as well as private residences the team specializes in a variety of project types.
WILSON KELSEY DESIGN
Phone: (617) 292-3380
Website: http://www.wilsonkelseydesign.com
Blog: http://blog.wilsonkelseydesign.com