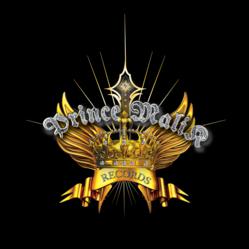 New York, NY (PRWEB) September 28, 2012
PRINCE MALIK RECORDS, announced today that PRINCE MALIK's new single, "So Bad," has reached Top 30 on the Billboard Dance Charts with the expectation of reaching Top 10 very soon. "So Bad" was also the biggest gainer on Dance Radio Charts this week.
Following an overwhelming response from listeners on radio favorites KTU's iHeartRadio and Z100, the new heart-pounding, dance club single "SO BAD," is currently available on iTunes and Amazon. Executive produced by Tony Dofat, the GRAMMY award-winning producer who has created mega hits for artists including The Notorious B.I.G., Heavy D, Mary J. Blige, and Soul For Real – the single's new music video also launched on MTV.com and recently peaked at #10 most viewed, #1 most shared, and #1 most commented video.
His first release since the smash hit "Makusa," PRINCE MALIK's new single "SO BAD," from the album "Crown Me" - featuring collaborations with Jim Jones, Meek Mill, Flo Rida, Lumidee and Sean Kingston; will be available to fans in both in radio and dance mix versions. Since its release, "Makusa" charted #1 on radio and aired worldwide on MTV. "Makusa" was one of two Spanish tracks on the "Lifestyle" album, the other being "Cara de Angel," which is still getting spins in the US.
"I am so excited at the overwhelming response my fans have shown for my new single and video, "So Bad," said PRINCE MALIK. "We had a lot of fun making it and are honored to be recognized on Billboard's iconic charts."
The "SO BAD" music video, which was directed by Clifton Bell, who has worked with talents like J. Cole, Trey Songz, Ne-Yo and Rick Ross, will be available for major music networks starting next week.
Since erupting onto the entertainment stage, PRINCE MALIK has started his own record label, publishing company and film production company. A man of all trades, PRINCE MALIK is no stranger to developing his versatile talents into a budding successful career. PRINCE MALIK has a bachelor degree in Journalism, which expanded his love and talent for writing.
Take a look behind the scenes as Prince Malik explains the making of his hit video "So Bad"