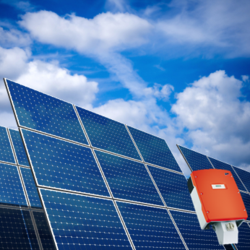 Florida (PRWEB) September 28, 2012
The Peak Solar's10,290Kw Grid-Tie Photovoltaic (PV) Power System, designed for residential or commercial, is a turnkey solution with everything included for standard setup (installation not included)!
Electrical drawing and tech support – free!

42x Renogy 245W mono panels. CEC PTC rating: 223.9W!
1x Sunny Boy SB8000US inverter
1x Sunny Beam Bluetooth
1x Sunny Beam Com Card
UniRac SolarMount-I flush mount
24x 144″ 1.0
72x Mid Clamp "E"
24x End Clamp "E"
– 96x One Flange Attachment w/lag bolt

18x Splice Kit with grounding
72x UGC-2 Grounding Clip
06x Unirac Grounding Lug
PeakSolar.com is a regional expert in solar development and engineering as well as a leading supplier of photovoltaic components and solar kits. Providing turnkey PV systems for residential, commercial and industrial applications. Peak Solar has developed systems from the home consumer to corporate energy development parks.