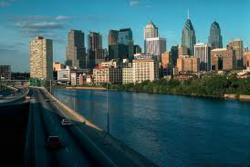 Nothing but the best in quality, educational programming for Philadelphia.
Coral Springs, FL (PRWEB) September 30, 2012
The first capital of the United States is also the place where the American flag was made. Today in America TV is proud to announce the release of air dates for Philadelphia, Pennsylvania, a historically important city to the country. Also known as "The City of Brotherly Love" and "Philly", the northeastern city is home to many financial, information and service-based businesses. It is a city of trees, parks and open spaces giving it a small-town feel while preserving its rich, dignified past. Philadelphia is also a great place for families as it offers many amenities everyone will enjoy from the arts to the zoo. Residents and visitors in the area can watch the outstanding informative show on WFMZ-TV.
Once known as the "man with the cannon arm" for his strong passing skills, program host Terry Bradshaw led the Pittsburgh Steelers to four Super Bowl victories and other national championship wins. He retired from the grid iron in the mid 1980's and has worked in football broadcasting for close to 30 years. In 1989, Bradshaw was inducted into the National Football League Hall of Fame, the first year he was eligible. He is now one of the favorite co-hosts of any Emmy award-winning pre-game show, spokesperson for Nutrisystem, author and motivational speaker. His warm and friendly personality spiced with his well-known sense of humor keeps audiences laughing and earns the former Pittsburgh Steelers quarterback standing ovations.
The Today in America Terry Bradshaw show is a one-of-a-kind program which covers topics relating to the home, lifestyle, health and education industries. The viewer gets an inside look at emerging businesses and smart entrepreneurs. It films throughout the United States and Canada and airs on regional and national business oriented cable television networks. Learn more about the show, its host and find the broadcast schedule at todayinamericatv.com.