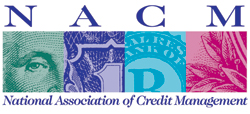 There may be fewer credit applications being accepted, but those that have been approved appear to be for higher dollar amounts and that is essentially good news.
Columbia, MD (PRWEB) September 28, 2012
The Credit Managers' Index (CMI) number for September is nearly the same as in August, falling only half a percentage point to 55.3. The gain made in the CMI in August showed an economy with an overall better performance than earlier in the year, and the 55.8 was the highest this year, except for February, which matched it. The sense was that some key areas were showing improvement. The CMI has only been at or above this level three times this year. In short, the bounce first registered in August appears to be more secure than originally assumed. Slight shifts in some categories (factors) have implications for the next few months, but it can be asserted at this stage that the momentum from late summer is carrying forward to some extent into the fall.
There was a slight decline in the favorable factor index due mostly to a reversal of the sales number. It slipped from 62 to 59.5, marking the second lowest point reached in over a year after July's 58.5. The rebound in August was expected to continue into September, but that was not the case for sales, and may be the most worrisome of the figures. Without some expansion in sales, the other categories may start to slump as well. "Sales is well above the contraction level, but everyone would be more comfortable if it was back in that 60 range," said Chris Kuehl, economist for the National Association of Credit Management (NACM). There was also a decline from 59.7 to 58.5 in dollar collections. This category bounces fairly consistently between 58 and 62, but is trending on the low side of that range.
Other favorable factors were more cooperative. New credit applications posted another gain, moving from 56.8 to 57.4. Better news came from amount of credit extended with an improvement from 61.4 to 62.3. "There may be fewer credit applications being accepted, but those that have been approved appear to be getting higher dollar amounts and that is essentially good news," said Kuehl, who also noted that though the credit applications number was higher in past months, as long as it remains over 50 there is reason for optimism.
Unfavorable factors varied more than those of the favorable factor index. The unfavorable factor index sank from 53.1 to 52.6, making it largely responsible for the decline in the combined index. The shift was not all that drastic and far cry from the sub-50 readings from just a month ago, but expectations were that the numbers would improve. All factors remain above 50, but some of them took a dip and are a lot closer to contraction territory.
The largest drop was in disputes (51.9 to 50.5), followed by rejections of credit applications (52.4 to 51.4). The deterioration in rejections of credit applications is somewhat troubling, and partially offset the gain in new credit applications. There were lesser declines in dollar amount of customer deductions (51.4 to 51.0) and bankruptcies (59.6 to 59.1). Among the numbers that improved, as expected, was most notably dollars beyond terms, which improved from 50.9 to 51. "In general terms, September showed only modest movement up or down, and in the face of all the other negative data on the economy that is nothing to be dismissed as insignificant," said Kuehl.
The complete CMI report for September 2012 contains the full commentary, complete with tables and graphs. CMI archives may also be viewed on NACM's website.
About the National Association of Credit Management
NACM, headquartered in Columbia, Maryland, supports more than 15,000 business credit and financial professionals worldwide with premier industry services, tools and information. NACM and its network of affiliated associations are the leading resource for credit and financial management information, education, products and services designed to improve the management of business credit and accounts receivable. NACM's collective voice has influenced federal legislative policy results concerning commercial business and trade credit to our nation's policy makers for more than 100 years, and continues to play an active part in legislative issues pertaining to business credit and corporate bankruptcy. Its annual Credit Congress is the largest gathering of credit professionals in the world.
NACM has a wealth of member experts in the fields of business-to-business credit and law. Consider using NACM as a resource in the development of your next credit or finance story.
Source: National Association of Credit Management
###