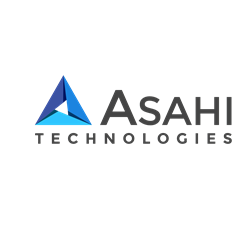 Custom web portals are a one time investment for many businesses looking to move online, used efficiently they can reap plenty of benefits
(PRWEB) September 29, 2012
With the advent of the Internet, people have moved to online shopping rather than conventional mall shopping. This increased the need for web-based solutions for online retailing. Added to that, the popularity of sites like Craigslist and eBay have also pushed entrepreneurs for custom web portals. And to help businesses with affordable web solutions, Asahi Technologies has announced custom web portal services streamlined for B2B and B2C operations.
Unlike conventional business processes, online operations can be entirely automated using latest web technologies. This renders web owners better sales and to effectively display the products and services offered by the business enterprise. Web portals differ from normal websites due to their functional capabilities, as they focus more on expanding members to create a community letting them utilize the services offered by the company. Web portals also provide the sophisticated look and feel with access control over applications and databases. Companies can choose development plans according to their preferences, for instance Concrete 5 is ideal for cost effective sites and Joomla for content rich websites.
"Custom web portals are a one time investment for many businesses looking to move online, used efficiently they can reap plenty of benefits"said Vinod Subbaiah, CEO and Founder of Asahi Technologies. "Asahi Technologies is a leading provider of web solutions in New York, we are focused on rendering innovative web portal solutions that enable our customers to streamline operations, reduce costs and ultimately drive business goals".
To help firms learn more about Web Portal Development, Asahi Technologies provides a free online consultation to clients letting them understand their customization options.
About Asahi Technologies
Asahi Technologies is a New York based web design and development firm that provides software consulting and Web solutions to small and medium level businesses all across North America. Asahi Technologies specializes in responsive design, cloud computing, online marketing, mobile application development and open source technologies. Under the leadership of Mr. Vinod Subbaiah, who himself started his career as a software programmer, Asahi Technologies' team comprises of experienced software professionals having extensive knowledge of technology with B2C and B2B operations. The firm's headquarters is located in New York City, NY.