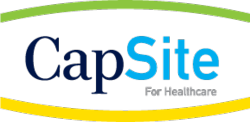 We found physician groups are making headway in attesting to EHR Meaningful Use for Stage 1 and beginning to formulate strategies for transitioning to new accountable care reimbursement models
Burlington, VT (PRWEB) September 28, 2012
CapSite™ announces the release of their 4th Annual U.S. Ambulatory Electronic Health Record (EHR) & Practice Management (PM) Study. The study represents unique Voice of Customer (VOC) insight from more than 950 physician groups on the market adoption, market share, market opportunity and vendor mind share across the U.S. physician market.
The 2012 Ambulatory EHR & PM study is the most recent in a series of CapSite strategic industry reports focused on assessing the impact of the HITECH Act of 2009.
"This is our fourth in-depth assessment of the Ambulatory EHR marketplace, and we continue to see significant progress in the adoption of Ambulatory EHR solutions across all segments of the market.
Additionally, we found physician groups are making headway in attesting to EHR Meaningful Use for Stage 1 and beginning to formulate strategies for transitioning to new accountable care reimbursement models." says CapSite Sr. VP and GM, Gino Johnson.
The study includes Voice of Customer (VOC) insight on physician group:

Progress on attesting to Stage 1 of Meaningful Use (MU)
Status on receiving incentive funding for Stage 1 of Meaningful Use (MU)
Plans for purchasing or upgrading Ambulatory EHR & PM solutions
Primary drivers behind decisions to replace current Ambulatory EHR & PM solutions
Strategies for transitioning to accountable care reimbursement models
Vendor Market and Mind Share coverage includes:
Acumen, ADP AdvancedMD, Allscripts, Amazing Charts, Aprima, athenahealth, BioMedix, Cerner, CPSI, eClinicalWorks, e-MDs, Epic, GE Healthcare, Greenway, Healthland, HMS, McKesson, Meditech, MedNet, MedPlus, MED3000, NextGen, OptumInsight, Practice Fusion, Siemens, Vitera
About CapSite™
The CapSite database provides unique transparency on healthcare technology pricing and packaging.
CapSite™ is a healthcare technology research and advisory firm. Our mission is to help our healthcare vendor and provider clients make more informed strategic decisions. The CapSite™ database is the trusted, easy-to-use online resource, providing critical knowledge and evidence-based information on healthcare technology purchases. The CapSite database represents more than 150 healthcare technology categories and 1,500 vendors.
When it comes to healthcare technology research, it helps to see all the details. Those details are now available with CapSite™.
To obtain a complimentary copy of the report Table of Contents, visit http://www.capsite.com
Contact:
reports(at)capsite(dot)com
802.383.0675
http://www.capsite.com