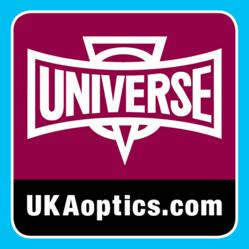 Oyster Bay, NY (PRWEB) September 28, 2012
As technology continues to advance, the use of modern photography and its uses, and accomplishments, has drastically increased. The ability to take photographs that are years old, determine the exact placement, angles, and dimensions of that picture and then build a 3D replica of it is astonishing. It has become an extremely useful and insightful tool for wide range of industries. UKA Optics has a wide range of new capabilities and lenses that may be suitable for this application.
3D photogrammetry lenses allow forensic investigators to reconstruct crime scenes; this has become increasingly useful, especially for the investigation of auto accidents. 3D photogrammetry is quickly becoming a staple in collision engineering, specifically towards automobiles because of its ability to determine exact placements and angles at the time of a crash. The capability to make a 3D recreation of a crime scene allows investigators to quickly answer questions and determine scenarios that may be have been in doubt.
For more information or questions about a custom project contact Ken DeJesu at kenny(at)ukaoptics(dot)com or call 516.624.2444. You may also find us on Facebook or visit our website, http://www.ukaoptics.com.