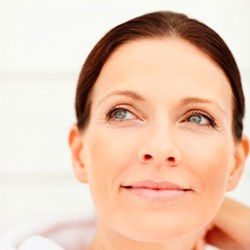 the perfect skin care and anti-aging product
(PRWEB) September 29, 2012
Be it a few lines and wrinkles, dark spots that appeared during a pregnancy, or skin care that allows women to preserve their looks for longer; women of all ages want the perfect anti-aging product that addresses their specific skin concerns. There are countless face serums, overnight treatments, and resurfacers available. However, the beauty consultants state skin care is simple, but the variety of beauty products available is intimidating. Here they feature women's skin care products for every age.
"If you are in your 20's. Rejoice!", recently mentioned Rebecca, lead beauty consultant of TheBeautyPlace.com. Rebecca stated women in their 20's have plump, soft, and smooth skin. Skin surface cells are constantly renewing. Skin care regimens at this age "hassle-free", but Rebecca states good preventative medicine will have any woman welcoming healthy skin well into her 30's. She stated anti-aging products are not necessary, but a gentle skin care line is ideal. She recommended Pevonia Ligne Lavandou Sensitive Skin Cleanser is a concentrated, very gentle, soap-free gel cleanser. It thoroughly improves impurities without disturbing skins natural moisture levels. It is ideal for sensitive skin. "At this stage of the game all you have to do is cleanse, moisturize, and apply SPF!" stated Rebecca.
A woman in her 30's will start to notice a few lines around the mouth, also called laugh lines, around lips or down the forehead. Rebecca stated a women in her 30's should start experimenting with anti-aging products. She stated to start investing in a moisturizer with antioxidants, vitamins, and minerals. Perricone MD Face Finishing Moisturizer is for use morning and night. It contains vitamins A, C, and E, and powerful antioxidants to help firm skin's appearance and minimize fine lines and wrinkles. At this age, a woman should continue with gentle skin care cleansing, but start to exfoliate 1-3 times a week to renew skin. Sunscreen application is recommended.
Women in their 40's and 50's experience dramatic hormonal changes which directly affect how skin looks. At this stage, the sun damage received during the late teens and early twenties will start to show. Skin will become drier and thinner, and that is the reason for the signs of aging. Women in this age group should wash morning and night with a gentle cleanser Jan Marini Bioglycolic Cleanser that exfoliates glycolic acid. The reason for exfoliating twice a day is because the outer layer of skin does not shed as efficiently.
Rebecca commented a hydrating moisturizer with natural ingredients will keep skin supple and smooth. Eye creams are highly important because the skin around the eye is delicate. Rebecca recommends a multi-tasking eye cream like Dr. Brandt Lineless Eye Cream. It promises to reduce fine lines and wrinkles, puffiness, dark circles, and nourishes fine skin around the eye with botanicals, vitamins, and antioxidants.
60's and 70's skin care needs changes drastically and "her face may look smooth and well-kept, but her hands show your true age," said Rebecca. A brightening formula like NIA24 Sun Damage Repair for Decolletage and Hands uses Niacin to diminish hyperpigmentation and balance skin tone. Ruddy skin on décolleté is smoothed significantly. This antioxidant rich creams smooths and hydrates while lightening dark spots.