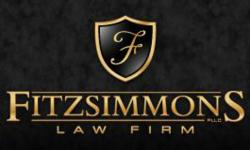 Wheeling, WV (PRWEB) September 28, 2012
A coal miner was tragically killed on October 17, 2011, when a ditch digger lurched forward and crushed him while working at Consolidation Coal Company's Shoemaker Mine located in Benwood, Marshall County, West Virginia. As a result of this fatality, a wrongful death claim was filed against the miner's employer, Consolidation Coal Company. Consolidation Coal Company operates several mines throughout West Virginia. Since its inception in 1864, Consolidation Coal Company has expanded from West Virginia to Pennsylvania and Kentucky and is now one of the country's largest producers of bituminous coal.
According to the Complaint, the Plaintiff asserts that Consol knowingly exposed its employees, including the decedent miner, to unsafe working conditions which ultimately led to the miner's untimely death. The claim against Consol is a "deliberate intent" claim filed pursuant to West Virginia Code §23-4-2(d)(2)(ii). Typically, an employee cannot sue his or her employer in West Virginia for work-related injuries because the employer is afforded immunity from civil claims by West Virginia's Workers' Compensation laws. However, under W.Va. Code §23-4-2(d)(2)(ii), an employee can maintain a civil suit against his employer for work-related injuries if he can prove that the employer's "deliberate intention" caused him harm.
What is "deliberate intention" and how can it be proven? Under West Virginia law, "deliberate intention" can be proven one of two ways. First, the employee can prove that the employer acted with the specific intent of causing harm to the employee. Alternatively, the employee can prove each of the five statutory elements contained in W.Va. Code §23-4-2(d)(2)(ii) which essentially require the employee to prove that the employer knowingly exposed the worker to specific unsafe working conditions which violations also constituted a violation of OSHA regulations, MSHA regulations, or some other state or federal safety statute or written industry standard. Examples of how this could happen include if the employer knew of the existence of a hazard in the workplace which presented a high degree of risk or carried a strong possibility of injuring or killing an employee and failed to abate or remedy the unsafe working condition.
In the case of subject coal mining accident, the Plaintiff alleges that the following unsafe working conditions existed in the Shoemaker Mine at the time of the fatality: inadequate training of the miners, failing to properly train miners on the proper use of heavy equipment, inadequately maintaining mining equipment in a safe operating condition, failing to ensure that the mining equipment was equipped with all required safety devices, improperly marking and identify the machinery to distinguish the equipment and/or machinery's functions; failing to conduct appropriate job hazard assessments; and failing to supply a workplace free of identified hazards. Additionally, the Plaintiff contends that these unsafe working conditions were also violations of the West Virginia Office of Miners' Health and Safety Training laws and regulations as well as MSHA regulations. The case was filed in the Circuit Court of Marshall County, West Virginia (Case No. 12-C-106) and was subsequently removed to the District Court for the Northern District of West Virginia (Civ. Action No. 5:12-CV-00095) on diversity jurisdiction grounds. The Plaintiff filed a motion to remand to state court which is currently pending. For information about Fitzsimmons Law Firm, contact their office or visit their personal injury website at http://www.FitzsimmonsFirm.com.