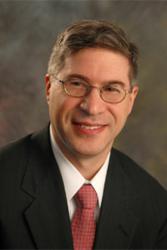 While these three syndromes have many similarities in presentation and treatment, they are often misdiagnosed and patients may suffer needlessly for years
Rockville Centre, NY (PRWEB) September 29, 2012
Neurological Surgery, P.C. (NSPC) has published an in-depth newsletter addressing the diagnosis and treatment of cranial nerve vascular compression syndromes, also known as cranial nerve hyperactivity syndromes. The 12-page publication, written by Michael H. Brisman, M.D., F.A.C.S., discusses three painful conditions – trigeminal neuralgia (TN), hemifacial spasm (HFS) and glossopharyngeal neuralgia (GPN) – that are usually caused by compression of a cranial nerve by a small blood vessel.
"While these three syndromes have many similarities in presentation and treatment, they are often misdiagnosed and patients may suffer needlessly for years," said Dr. Brisman, a senior partner at Neurological Surgery, P.C. who specializes in treating these syndromes as well as brain tumors. "We want to educate the medical community about how to recognize these conditions, and to let patients know that effective treatments are available."
Dr. Brisman has successfully treated more than 1,000 patients with cranial nerve vascular compression syndromes.
Trigeminal neuralgia occurs in about one in 20,000 people, although the incidence is likely higher due to frequent misdiagnosis. It is experienced as severe, often unbearable facial pain. People with TN often seek help from a dentist, and may go to multiple doctors without receiving a correct diagnosis or proper treatment. The most common cause of TN is a small blood vessel pressing on the trigeminal nerve (a cranial nerve); the second most common cause is multiple sclerosis. Once correctly diagnosed, patients may be treated with anti-seizure medications. If these drugs fail or if their side effects are intolerable, one of two types of surgery may be used. Radiosurgery, a minimally invasive procedure that uses focused radiation beams instead of a scalpel, may also be used.
The incidence of hemifacial spasm is similar to that of TN. People with HFS, which is usually caused by a small blood vessel contacting or compressing the nerve root of the facial (7th) cranial nerve, experience intermittent spasms or twitches on one side of the face. HFS may respond to the same anticonvulsant medications as TN, and two surgical treatments used in trigeminal neuralgia – microvascular decompression (MVD) and denervation (with Botox, in the case of HFS) – are also used to treat hemifacial spasms.
Glossopharyngeal neuralgia, the third cranial nerve vascular compression syndrome, is also the least common, affecting about one in 125,000 people. GPN pain is similar to that of trigeminal neuralgia – sharp, sudden, severe, electric shock-like – but its location is different. Pain can be experienced anywhere in the sensory distribution of the ninth cranial nerve, including the ear, throat, tonsils and tongue. In some cases, GPN patients may also experience potentially life threatening arrhythmias or other serious heart conditions. Two classes of anticonvulsants are the first and second line treatments. If these do not work, MVD surgery or stereotactic radiosurgery may be used.
Dr. Brisman serves as Chief of the Division of Neurosurgery and Co-director of the Neuroscience Institute at Winthrop University Hospital (Mineola, NY), and as Co-medical Director of Long Island Gamma Knife and Chief of Surgical Neuro-oncology at South Nassau Communities Hospital (Oceanside, NY), in addition to being a senior partner at Neurological Surgery, P.C. He is on the board of directors of the New York State Neurosurgical Society, and recently completed a term as President of the Nassau County Medical Society, where he currently serves on the executive committee. He is author of numerous papers and book chapters on neurosurgery.
To receive a free copy of this newsletter, send an email to info(at)nspc(dot)com.
Neurological Surgery, P.C. is one of the New York City area's premier neurosurgical groups, offering patients the most advanced treatments of brain and spine disorders. These include minimally invasive procedures such as stereotactic radiosurgery (Gamma Knife®, CyberKnife® and Novalis Tx), aneurysm coiling, neuro-endoscopy, spinal stimulators, carotid stents, interventional pain management, microdiscectomy, kyphoplasty, and other types of minimally invasive spine surgery. The practice's physicians represent a range of surgical and nonsurgical specialties, combining compassionate care with highly specialized training. They are leaders in the region's medical community, with appointments as chiefs of neurosurgery in some of Long Island's best hospitals. NSPC offers 10 convenient locations in Nassau and Suffolk Counties, as well as in Queens and Manhattan. For more information, call 1-800-775-7784 or visit http://www.NSPC.com.