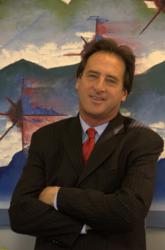 This is a normal process of consolidation that occurs in mature industries. It can be a benefit or an unexpected and unwelcome change for customers
Aurora, CO (PRWEB) September 30, 2012
If you are an owner of a contact center or any business that uses call dialing technology, you may have noticed a number of announcements of predictive dialing companies being acquired by a small group of larger industry players. "This is a normal process of consolidation that occurs in mature industries. It can be a benefit or an unexpected and unwelcome change for customers," said Steve Bederman, CEO of Call Center Corp (http://www.thecallcentercorp.com).
The Call Center Corp has a unique approach to offering call centers and contact centers choices in dialing technology choices. The company is set up with the original CEO of TOUCHSTAR SOFTWARE and many of his highly experienced staff, "We know all of the innuendos and needs of this industry. We've built, or owned, and sold more than 6 dialing platforms through the years. We learned to understand the support of multi platforms, strategic use of the dialers in wide ranging uses, and the difficult choices call center managers face in these choices."
Bederman went on to say that the risk to customers of companies consolidating is that they may have, "just left that company in your past because of problems or preference. As well, the client may, in time, be forced to change their platform in a leveraged situation…" among other concerns.
So what does it mean and how is industry change for the customer an opportunity? "If change is on the horizon anyway then it can be used as an impetus to search out new solutions that understand transition and with the assurance of long term commitments," said Bederman.
The Call Center Corp (http://www.thecallcentercorp.com) is set up so that clients can stay on the platform of their choice and gain the value of long trusted support relationships. "So, we offer many products which is a wonderful way to do one stop shopping. But regardless of the product, whether Hosted or On-Premise, all of our support staff are veteran telephony experts. The same staff can work with you on any product you use or switch too. You can come on board and simply allow us to support your current product. Then, in desiring change, you can evaluate all of our many products. Finally, if you switch products the same exact support team will work with you on the new one from implementation to use. With caring and passion."
Steve Bederman has been on all sides of this issue and believes the greatest risk to change in technology is the insecurity surrounding how a product will be supported, "We obviously mitigate this issue. As well, you can use your unused credits for use in any new products you care to choose."
With the industry changes occurring it makes sense to visit http://www.thecallcentercorp.com
# # #
For more information, contact the Call Center Corporation at 877-499-7012, or go to the Call Center Corporation
About Steve Bederman
Steve Bederman is a well known leader in software and technology industries in North America and globally. Steve has held CEO positions in the Call Center Software, Computer and Network Security industries, at companies such as Vocalcom North America, TouchStar, E-Fense Corporation and Vigilance Corporation. His latest venture, thē Corporation, offers a new approach to U.S. market entry, to non-US companies that have been unable to successfully enter the US market on their own.
About the Call Center Corporation
The Call Center Corporation, a Bederman company, offers call center technology solutions. One of a group of subsidiaries owned by thē Corporation, and created to fill the gap between call center software providers and customer needs in the call center market, the Call Center Corporation is a new kind of call center solutions provider. The Call Center Corporation recognizes customer requirements, suggests solutions from a portfolio of only highly rated products, and helps customers implement technology to improve efficiency, effectiveness and return on investment. The Call Center Corporation is customer centric and constantly aiming to improve its product line and service offerings and offers many articles on call center profitability. Visit thecallcentercorp.com or call 877.499.7012 to find out more. The Call Center Corporation is constantly adding to its portfolio of call center products and services. Interested clients can apply to be considered at thesoftwarecorp.com/client-applications.