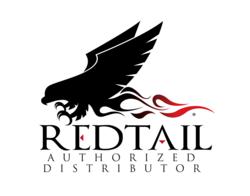 San Diego, CA (PRWEB) September 29, 2012
According to Amit Patel, President of Green Auto and Sound, "We're excited to be an Authorized Distributor for REDTAIL Telematics GPS Tracking," said. "We install and activate nothing but the best: the REDTAIL GPS unit is extremely rugged, versatile and reliable. We are also partnering with REDTAIL to offer our customers a great new option for locating missing or stolen vehicles at around half the price some competitors charge."
Anna Amoresano, VP Sales and Marketing, says: "REDTAIL is proud to be partnering with Green Auto and Sound to offer their customers reliable REDTAIL GPS tracking and stolen vehicle recovery products. We are also expanding our authorized distributor network – for details please contact sales (at) redtailtelematics (dot) com." For more information about Green Auto and Sound please call (866) 410-1460 or visit http://www.mygreenautorepair.com/.
About REDTAIL Telematics
Redtail Telematics Corporation is based in Southern California and is an established global manufacturer of state-of-the-art GPS tracking products for fleets, as well as a strategic Data Warehouse supplier to the Insurance Telematics industry and other enterprise-level customers in both the U.S. and Europe. Redtail is a sister company of Cambridge, UK-based Plextek (http://www.plextek.com ) - an award-winning designer and manufacturer of communications systems for technology customers worldwide, and one of the largest independent electronics consultancies in Europe. Redtail's PTCRB-certified VAM-1 Vehicle Asset Management GPS product is now fully deployed in Europe and North America, offering a best in class total solution to fleet managers worldwide. To date the team has provided more than 5 million hardware units into the automotive aftermarket with an unmatched track record of quality, reliability and performance. For more information visit http://www.redtailtelematics.com, e-mail sales (at) redtailtelematics (dot) com or call (866) 711-4880.
Source: REDTAIL Telematics
Keywords: REDTAIL Telematics, GPS, GPS Fleet Tracking, VAM-1, Plextek, Green Auto and Sound, REDTAIL DataWarehouse