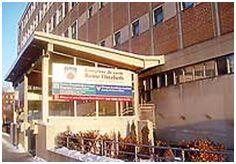 Our goal is to nurture and encourage community health through our "Learn from the Best" program.
(PRWEB) September 30, 2012
The Montreal Neurofeedback Centre uses the recently published ADHD Assessment suite designed by a team of clinicians led by Dr. Vincent Monastra and Dr. Joel Lubar and based on the hallmark study published by Monastra, Lubar et al. 1999. The BFE ADHD team is made up of a wide range of health professionals from multiple specialties and represents a variety of practice situations from private clinics to university research hospitals. The team includes key members of the Montreal Neurofeedback Centre Davide Pierini and Victoria Wasserman, both healthcare professionals specialized in biofeedback and neurofeedback.
According to the Montreal Neurofeedback Center, attention deficit hyperactivity disorder (ADHD) is the most commonly diagnosed behavioral disorder of childhood, estimated to affect between 3% and 5% of school-aged children. Health professionals can learn more about this fascinating field in an upcoming live grand rounds session hosted by Dr. Vincent Monastra, Ph.D. Dr. Monastra is a clinical psychologist and director of the FPI Attention Disorders Clinic in Endicott, New York. He is also an adjunct associate professor in the Department of Psychology at Binghamton University.
During the session, Dr. Monastra will review data for two clients presented by a psychologist practicing in Dublin, Ireland. The subjects are two teen boys; one 16 year old with ADHD and Mild Asperger's syndrome in foster care since 7 weeks old and the other a 17 year old with ADD & Dyslexia who attended special school from 7-11 years old.
Supporting Research and Education in Neurofeedback
Dr. François Dupont is a registered psychologist with competence in general, health, and rehabilitation psychology. In his private practice in Ottawa, Canada, he often combines bio/neurofeedback with techniques borrowed from cognitive-behavioural, dynamic-humanistic and experiential approaches. Involved with the BFE for more than a decade, he has lectured in Canada and overseas. He recently presented at the BFE's 16th Annual Conference in Poland.
When asked about research to support neurofeedback assessment and training for ADHD, Dr. Dupont commented, "There are many different studies that support neurofeedback. The science behind brainwave measurement is captured in software published by the BFE." In addition to Dr. Monastra and Dr. Lubar's ADHD Assessment, the BFE has published software on other methods including Setting Up for Clinical Success and Specialized Application Scripts by Drs. Michael and Lynda Thompson, Dr. Paul G. Swingle's ClinicalQ and BrainDryvr, Peter Van Deusen`s The Learning Curve (TLC) and Dr. Dupont`s own Integrated Neurofeedback.
About the BFE-LFB (Learn From the Best) Program
Mark Schwartz, the program director and spokesperson for the London based federation, said, "Our goal is to nurture and encourage community health through our "Learn from the Best" program dedicated to the education and training of health professionals. The program also reaches out to local communities to raise awareness of evidence based practice of neurofeedback and ADHD."
He continued, "An important question to ask is what kind of research supports a specific approach and how do you select the most qualified ADHD provider in your area that is familiar with neurofeedback? The events planned for ADHD Week are designed to help health professionals and communities in the Montreal area get the answers to these questions. An additional challenge in Montreal is that all education and training must be in both of Canada's official languages – French and English. As an international federation, the BFE is uniquely qualified to address this issue."
About the Biofeedback Federation of Europe (BFE)
The BFE provides continuing education via conferences, seminars, workshops, internet courses, and software for professionals around the world. Content is developed independently by International Research & Education Project teams. Financial support is generated by a non-profit Community Interest Corporation located in the UK. For more information, visit the BFE Online Shop. The next BFE Annual Conference , their 17th, is scheduled to take place February 11-15, 2014 in Venice, Italy.
Contact:
Carol Meyers
BFE Education Manager
education(at)bfe(dot)org