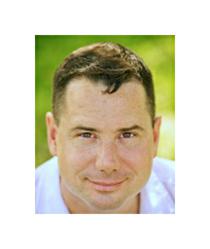 Success Builds from Long Term Relationships.
Tampa, FL (PRWEB) September 29, 2012
A responsible tenant will want to know what he or she is responsible for in the new rental property, something that can vary widely in the Tampa rental property market, says Matt Fonk a Property Manager at Cavalier Estates.
"Getting the expectations and questions out on the table in the beginning is the best time to determine if the tenant can adhere to the lease," Fonk says. "Clearing up unanswered questions upfront heads off any future tenant and landlord conflicts."
Once the tenant is selected, it's time to lease them the house. This is called the "lease up." It can be done in two ways.
The first option is to hand the tenant the lease and say "sign here, press hard, bottom copy is yours." This, however, leaves a lot of unanswered questions for the tenant.
Fonk, a Tampa Property Manager, suggests these tips:
· Set up a meeting at your office or a local coffee shop and agree to meet for about 90 minutes. Spend some time getting to know the new tenant and then read the lease with them.
· Going over every paragraph is important; this helps the tenant understand the lease for the rental home. A good Tampa property manager knows the lease in and out but the tenant isn't accustomed to reading leases every day and will appreciate this added courtesy.
· Let the tenant know they should be willing and able to cut the grass and keep the grounds in order and be able to perform basic maintenance on their own. They should also be friendly and respectful to neighbors.
"Having rental management systems in place to qualify applicants, leasing up the home, and rewarding the tenants keeps the landlord-tenant relationship on solid ground," Fonk says.