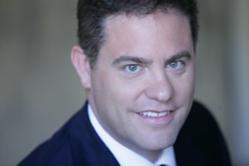 Earning recognition as a top attorney fuels Dishon and Block's passion and commitment to provide our clients with expert personalized service in family legal affairs.
Irvine, California (PRWEB) July 19, 2012
For the second consecutive year, Aaron Dishon, of Dishon & Block, was named a 2012 Top Lawyer by Churm Media's OC Metro magazine. As founder and senior partner at Dishon & Block, he is a recognized expert in matters pertaining to divorce, custody, child and spousal support, and high net worth cases.
Dishon & Block's innovative marketing and business strategies include the recently released "California Child and Spousal Support Guideline Calculator" iPhone and iPad app. Dishon led the development of the premier app which provides guidance for couples considering a divorce or separation by calculating their financial standing without the use of any attorney. He also created a family law library which is housed on the firm's website to allow access to information, blogs and advice as well as an educational California Divorce Guide blog.
In 2012, Dishon received an AV® Preeminent™ rating from Martindale-Hubbell. Awarded by attorneys and judges with personal knowledge of Dishon's casework and ethical standards, the AV® Preeminent™ rating is the highest level of professional excellence attainable. Dishon is rated "10" out of "10" by his former clients and peers on AVVO, an expert-only legal forum, for his consistent success in advising and addressing legal concerns.
"I am honored and humbled to see my work recognized as a benchmark for the legal industry," said Dishon. "Earning recognition as a top attorney fuels Dishon and Block's passion and commitment to provide our clients with expert personalized service in family legal affairs."
 
Dishon is a member of the Executive Board of the Marital Property Committee of the American Bar Association Section of Family Law and has served on the editorial board of Divorce Magazine. A sought after lecturer, Dishon sits on numerous legal and custody conference panels.
Dishon's charitable activities include membership with Entrepreneurs Organization and Gen Next, organizations that connect, inform and engage executives and entrepreneurs in providing long-term solutions and support for future generations. He also serves on the board of Big Brothers and Big Sisters of Orange County and is actively engaged in supporting Talk About Curing Autism (TACA) and the Orangewood Children's Foundation.
For more information about Dishon & Block visit [http://www.cadivorce.com or call 877-615-6620.
About Dishon & Block Divorce Attorneys
Founded in 1996, Dishon & Block is a Southern California family law firm serving Orange County and Los Angeles with offices in Century City and Irvine. In 2011 and 2012, OC Metro Magazine rated Aaron Dishon as a top family law attorney in the region. Experienced in complex divorces for high-net worth individuals, Dishon & Block represents business executives, celebrities, professional athletes and others in complicated dissolutions. The firm is certified by the California Board of Legal Specialization and specializes in divorce, mediation, same-sex relationships, registered domestic partnerships, child custody, property division, paternity, guardianship, end spousal support, post-divorce litigation, prenuptial and post-marital agreements. For more information visit the Dishon & Block website at http://www.cadivorce.com.