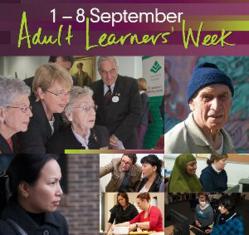 (PRWEB) September 04, 2012
Adults across the country are expected to flock to libraries, colleges and community centers in the coming week to seek new skills.
Over two hundred events will be held during Adult Learners' Week (ALW), which runs between the 1st and 8th of September, to give adults the chance to sample and learn something new.
Hundreds of courses ranging from event management to IT, running a business to counseling and languages, will be showcased by education providers in the public and private sector.
In past years, the event has been instrumental in encouraging larger numbers of adults to reflect and take steps towards making changes to their lives.
Many past participants of Adult Learners' Week attribute the week as having helped them back into work or to progress further in their careers.
During the week, the International Career Institute will also be celebrating the achievements of learners at its annual Adult Learners' Week Learning Awards presentation.
Andrew Belford, joint winner of last year's International Career Institute Adult Learner of the Year Award, is urging people to get involved in local events during Adult Learners' Week.
The 33-year-old had seemed destined to become the second generation of his family to face long-term unemployment until he took a training course in travel and tourism. He is now working with a prominent travel firm.
He said: "I would definitely say people should get involved. You are never too young or too old to learn new skills."
David Alexander, director of student services at International Carer Institute, said: "Adult Learners' Week is a fantastic opportunity to raise awareness of the options available to adults, whilst celebrating the wonderful achievements of adults who have taken the plunge and got back into learning. Learning is without a doubt a life long process that does not stop after graduating from school or completing TAFE or University."
"For many people, Adult Learners' Week is an excellent chance to explore ways in which their lives can be transformed through new skills," he added.
Adult Learners' Week is a national event which aims to give adults an opportunity to explore different kinds of learning and to raise the awareness of the benefits of learning.
This year's ALW theme is 'Digital Literacy' – an important and very topical focus. The term refers to the ability to use digital technology such as computers, phones, tablets, the internet and more recently, televisions and other entertainment equipment.
About the International Career Institute
Belonging to a group of colleges established in 1978, the International Career Institute is an independent, private college committed to providing and developing career training programs in consultation with industry and employers. ICI serves thousands of students in 77 countries across 50+ subject areas. All ICI courses are delivered via distance learning requiring no in class attendance.