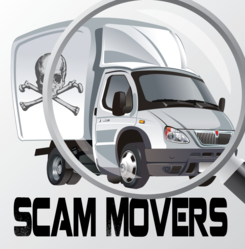 The FMCSA confirmed that they received over 1,990 complaints in 2010 for movers that were acting unethically.
Puyallup, WA (PRWEB) May 01, 2012
Every year the Federal Motor Carrier Safety Administration (FMCSA) conducts reviews of hundreds of moving companies and fines those that are taking advantage of consumers. In a 2010 press release, the FMSCA reported that they had recently fined Moving Van Lines, Inc. of Tampa, Florida over $280,000 for, among other things, "holding consumers' property hostage" while they asked for fees far in excess of the original agreement. In fact, Mr. Clayton of the FMCSA confirmed that they received over 1,990 complaints in 2010 for movers that were acting unethically and Mr. Bennett of the Better Business Bureau reported that the BBB received over 8,900 similar complaints in the same year.
With the spring and summer busy moving season here, what can consumers do to arm themselves against unscrupulous movers? The bad news is, in many cases, the bad apples look just as appealing as the good ones. Many have slick websites and professional sounding people answering the phones. They have toll free numbers and offers that make them sound very inviting. So looking at the surface will not help the average consumer find the mover that is a right fit.
Dean Savage, President of Apex Moving & Storage (located in Puyallup, Washington) and fifteen-year veteran in the field, has these three tips for spotting a moving scam:
Shop through the Better Business Bureau: The BBB, which celebrates its 100-year anniversary this year, has a reputation for accurately portraying a company's reputation to the public. Because they gather complaints and monitor complaint resolution, they can fairly predict how a potential client will be treated on their move. Look for moving companies that have an A rating and that all complaints have been successfully resolved. If a mover has a low rating and many complaints, they are probably a bad apple.
Search the reviews in Angie's List: Angie's List is new in comparison to the Better Business Bureau, but they have a solid track record with highlighting solid companies locally. Although Angie's List is a paid service to the consumer, it is worth the small investment to hear what other Angie's List users are saying about the moving companies in each region. Look for moving companies that have an A rating and have at least five reviews. If a prospective mover is not on Angie's List's radar or has poor reviews, move on to find one that has earned the website's trust.
Get it in writing: The last thing a shady mover will want to do is give a binding estimate in writing. The estimate should be based off of a written inventory and should be signed by both the client and the companies representative (the estimator). It should have a list of all charges including a fuel surcharge, packing materials, storage in transit, loading, and unloading charges. The more detailed when it comes to an estimate, the better. If a mover gives assurances that no estimate or a written inventory is needed, send them packing. A reliable mover would want their client to know all the potential costs, up front.
And since just last year the FMCSA reported that it fined three moving companies in a nine-city sweep, the problem of opportunistic movers is not going away. The best thing to do is to be armed with information and do due diligence to make a mover selection. And by whittling the search down with these resources, a move can be kept from from going sour.
For more information on how to find a great full service moving company, please feel free to visit Apex Moving & Storage's website or visit their blog for more information on how to avoid a moving scam.