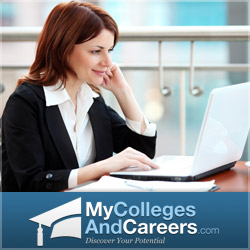 On Thursday, May 24th, the Senate rejected a bill that will make student loan rates double to 6.8 percent.
Lehi, UT (PRWEB) May 29, 2012
Three weeks ago, there was good news for students as the House of Representatives voted to keep subsidized student loan rates at 3.4 percent. In an unsurprising response, on Thursday, May 24th, the Senate rejected the bill, making July the month for loan rates to double to 6.8 percent. My Colleges and Careers stays abreast of these issues and provides students with alternative options to reduce educational expenses by attending online colleges.
With this increase in loan rates, the average undergraduate could add an extra $1,000 to their educational debt. The issue of student loan rates has been a difficult challenge for government leaders to face. In order to lower the national debt, they either have to sacrifice low-cost health care or education. Both necessary expenditures can't be low-cost for citizens, one or the other has to be compromised. The battle is predicted to continue for some time, but as it stands, students will be faced with the challenge of paying twice the interest on their loans once they've completed their schooling. And this is in the face of high unemployment rates for recent college graduates. The best way to combat high loans rates is for students to choose from several cost-reduction alternatives. My Colleges and Careers has formulated a website that will allow students to make use of one of these alternatives: online degree programs.
There are several benefits to attending online schools. First, the high costs of transportation and room and board can be greatly diminished by taking online courses. Since the work can be done from any location with internet access and at any time of the day, many individuals will be able to benefit from this convenience both financially and temporally. The My Colleges and Careers website is specifically designed with tools and services that will help prospective students find the right online schools to help them earn their degree. Additionally, the website helps students discover just what degree with be best as regards to matching their interests and preparing them for a successful career. Pages of salary and career information, an education blog, infographics, and news updates on the My Colleges and Careers website all serve to help individuals earn their degree, despite burgeoning costs and high interest rates.
About My Colleges and Careers
My Colleges and Careers is dedicated to helping students and prospective students earn their college degrees through online degree programs. Considering that most students have other responsibilities and time commitments, My Colleges and Careers can become a great resource for those seeking a way to fit school into an already busy schedule. Through online programs, students can complete their schooling at their own pace. The tools and services offered on the My Colleges and Careers website have already assisted many students in completing their education and starting a successful career.