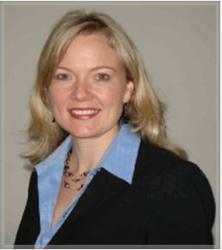 documentation also strains credibility in indicating that he traveled 640 miles each day to and from work
Colorado Springs, Colorado (PRWEB) November 17, 2012
In a recent Tax Court proceeding under Docket 13304-11 filed November 7, 2012, a taxpayer residing in Virginia held three different jobs at the same time, and each location was a substantial distance from the taxpayer's residence. Generally a person's tax home is determined by the regular or main location of the taxpayer's place of business.
According to court documents, the IRS graciously allowed the taxpayer to claim his residence as the tax home since he held three jobs in different locations. Per Tax Regulations commuting expenses including mileage, parking, tolls and lodging are not deductible when traveling to or from a person's tax home.
Since the taxpayer's residence was considered his tax home, the expenses incurred going to and returning from the three work locations were deductible as an employment-related expense. But the taxpayer could not prove his travel expenses, therefore under sworn Court testimony he provided evidence where he tallied all the days away from home and applied the Federal per diem rate allowance.
Per IRS Revenue Procedures, employees who are not reimbursed for expenses may use an optional per diem method in lieu of using actual expenses to compute their deductible meals and incidental expenses in the course of employment-related travel. However, the taxpayer must prove the basic elements of time, place and business purpose of travel for each day. A written logbook or similar records would suffice.
In this proceeding, the taxpayer could not support his assertion with solid evidence and therefore the Tax Court denied his per diem calculations and deductions. The Court further denied his mileage expense deduction for similar reasons, and bluntly stated "documentation also strains credibility in indicating that he traveled 640 miles each day to and from his work location."
The Watson CPA Group prepares several tax returns for airline pilots and flight attendants, including business travelers, and are experts in per diem calculations and commuting expenses. There are two exceptions to the rules of deducting these types of expenses.
If a taxpayer lives and works in Colorado Springs but drives to Denver for a training event, as an example, the parking fees and tolls would be deductible expenses. If that same taxpayer spent the night in Denver, meals and lodging would now be deductible. Another example is a temporary work assignment- if an assignment is under one year in length, and the term is not indefinite a taxpayer may deduct those expenses associated with traveling to and from work. But in the eyes of the IRS, a term that is not defined is indefinite, may be considered the same as permanent and therefore not deductible.
The Watson CPA Group is a progressive tax consultation and preparation firm embracing internet technology to provide worldwide tax service from offices in Colorado Springs, Colorado USA. A secure online Client Portal allows remote taxpayers to exchange financial information, tax documents and tax returns saving valuable time and resources.
Since 1997, The Watson CPA Group prepares individual and corporate tax returns for a flat fee, and specializes in LLCs, small business and corporate taxes, pilot and flight attendant tax deductions, rental property owners and expat tax clients.
For more information visit http://www.watsoncpagroup.com.