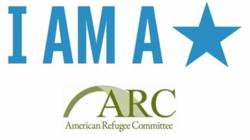 This Award is a real tribute to the incredible work of the global Somali diaspora, who have co-created I AM A STAR.
Claremont, CA (PRWEB) September 25, 2012
The Drucker Institute at Claremont Graduate University has announced the winners of the 2012 Peter F. Drucker Award for Nonprofit Innovation.
The American Refugee Committee, a Minneapolis-based nonprofit that has engaged the global Somali community to help shape and lead ARC's humanitarian response in their native country, is the recipient of the $100,000 first-place prize—an award made possible in large part through the generosity of The Coca-Cola Foundation.
The award recognizes, in particular, ARC's I AM A STAR program for leveraging the direct involvement of the Somali diaspora community to improve the lives of 170,000 people on the ground in Somalia by providing them with clean water, sanitation and healthcare. ARC based its model on a simple premise: A country's global diaspora is not a lost resource but, rather, the greatest asset available in building a humanitarian response in that country.
Through I AM A STAR, ARC has catalyzed the diaspora community to co-design and co-implement the relief program in Somalia. A network of hundreds of diaspora community members helped provide access in Somalia and ensure smooth implementation of the program. Twelve members of the diaspora volunteered in Mogadishu, where they provided hands-on assistance with the initial rapid response in the Mogadishu Maternal and Child Hospital, the creation of safe places for siblings of sick children, and the development of nutritional feeding programs across Mogadishu. I AM A STAR also mobilized tens of thousands of advocates online to help raise funding and build a community of support for Somalia.
This year's second-place winner (to receive $7,500) is Jhpiego, a Baltimore-based global health organization and an affiliate of Johns Hopkins University, which has pioneered a new screening method for cervical cancer in the developing world. Thanks to Jhpiego's "single-visit approach," which involves using simple household vinegar to highlight pre-cancerous lesions, hundreds of thousands of women in 22 countries have been provided with immediate and affordable medical care that they otherwise wouldn't have been able to access. The third-place winner (to receive $5,000) is The Posse Foundation, based in New York City, which helps diverse groups of young people succeed in college. Using a "cohort model," in which participants rely on an established peer network as they go through the program, Posse has identified, recruited and trained 4,237 young people who have won more than $485 million in scholarships from top-tier colleges and universities.
The Drucker Institute will honor and include the first-place winner and two runners-up at a CEO Forum it is hosting on November 1-2 in Claremont. Drucker Institute Forums are intimate, invitation-only events that bring together about 25 leaders from the corporate, nonprofit and public sectors so that they can engage in high-velocity, self-directed exercises that integrate Drucker's timeless wisdom with peer-to-peer coaching and cutting-edge adult learning design.
"Peter Drucker would have loved the idea at the heart of I AM A STAR—taking a diaspora community that people viewed as a problem and giving its members a way to become highly productive assets by making a positive contribution back in their home country," said Rick Wartzman, the executive director of the Drucker Institute. "This is a social innovation at its best.
"This is also an idea ripe for replication," Wartzman added. "In fact, the methodologies developed by I AM A STAR were recently presented at the U.S. Secretary of State's Global Diaspora Forum to 500 delegates representing various diasporas from around the world."
Through I AM A STAR, an 11-member Creative Council made up of diaspora members was instrumental in defining, alongside ARC's standard impact monitoring system, target populations and results on the ground in Somalia. For example, it was the Council that stipulated ARC focus on the internally displaced, as well as mothers and children. The Council also ensured that ARC design its programs to provide equitable service across regional and tribal lines.
The final judges for the Drucker Award were Wartzman; Sumita Dutta, managing director at Golden Seeds; Geneva Johnson, former president and CEO of Family Service America and secretary of the Frances Hesselbein Leadership Institute; Donald Keough, the chairman of Allen & Co. and the former president of The Coca-Cola Co.; Michelle Nunn, the CEO of Points of Light; Susan Phillips, vice president at Omidyar Network; and C. William Pollard, chairman emeritus of ServiceMaster Co. and a member of the Drucker Institute's Board of Advisors.
"The American Refugee Committee is truly honored to be recognized by the Drucker Institute," said Daniel Wordsworth, ARC's president. "This Award is a real tribute to the incredible work of the global Somali diaspora, who have co-created I AM A STAR—and also to the tens of thousands of people around the globe who have taken creative action to help Somalia. There are people all around the world who are ready to work together across geographic and cultural distances to help tackle some of the world's biggest challenges. This represents an amazing challenge and opportunity to all of us in the social sector."
The Drucker Award has been given annually since 1991 to recognize existing programs that meet Peter Drucker's definition of innovation—"change that creates a new dimension of performance." Cash prizes are designed to celebrate, inspire and further the work of innovative social-sector organizations based in the United States. Thanks to funding from The Coca-Cola Foundation, the first-place award will remain at $100,000 through at least 2015, up from the $35,000 prize of previous years.
About the Drucker Institute
The Drucker Institute at Claremont Graduate University is a social enterprise whose purpose is to strengthen society by igniting effective, responsible and joyful management. It does this by turning Peter Drucker's ideas and ideals into tools that are both practical and inspiring.
To meet its mission, the Institute hosts collaborative forums for executives from across all sectors; works with high school and middle school students to teach them basic management principles and equip them with lifelong tools for effectiveness; produces curricular material that distills Drucker's decades of leading-edge thinking, including a management training system called the Drucker Management Path; and acts as a hub for a worldwide network of Drucker Societies: volunteer-driven organizations that are using Drucker's teachings to bring about positive change in their local communities.
In addition, the Institute maintains a digital archive of Drucker's papers and other holdings related to the fields of management and leadership; undertakes research that builds on Drucker's writings; offers an annual $100,000 prize for nonprofit innovation; applies Drucker's work to current events (through a regular online column in Forbes by Institute Executive Director Rick Wartzman; a daily blog called the Drucker Exchange; and a monthly radio show called "Drucker on the Dial"); and hosts visiting fellows with Drucker-like insights and values.
The Institute is a close affiliate of the Peter F. Drucker and Masatoshi Ito Graduate School of Management, which is training the next generation of leaders and managers to do good while they do well. For more on the Drucker Institute, please visit: http://www.druckerinstitute.com.
About Claremont Graduate University
Founded in 1925, Claremont Graduate University is one of the top graduate schools in the United States. Our nine academic schools conduct leading-edge research and award masters and doctoral degrees in 22 disciplines. Because the world's problems are not simple nor easily defined, diverse faculty and students research and study across the traditional discipline boundaries to create new and practical solutions for the major problems plaguing our world. A Southern California based graduate school devoted entirely to graduate research and study, CGU boasts a low student-to-faculty ratio.
About The Coca-Cola Company
The Coca-Cola Company is the world's largest beverage company, refreshing consumers with more than 500 sparkling and still brands. Led by Coca-Cola, the world's most valuable brand, our Company's portfolio features 15 billion dollar brands including Diet Coke, Fanta, Sprite, Coca-Cola Zero, vitaminwater, Powerade, Minute Maid, Simply, Georgia and Del Valle. Globally, we are the No. 1 provider of sparkling beverages, ready-to-drink coffees, and juices and juice drinks. Through the world's largest beverage distribution system, consumers in more than 200 countries enjoy our beverages at a rate of 1.8 billion servings a day. With an enduring commitment to building sustainable communities, our Company is focused on initiatives that reduce our environmental footprint, support active, healthy living, create a safe, inclusive work environment for our associates, and enhance the economic development of the communities where we operate. Together with our bottling partners, we rank among the world's top 10 private employers with more than 700,000 system employees. For more information, please visit http://www.thecoca-colacompany.com or follow us on Twitter at twitter.com/CocaColaCo.