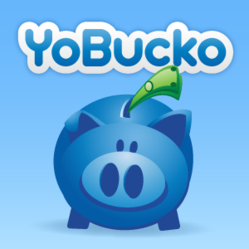 If there has ever been a time in our nation's history when young people need financial education, it is now.
Washington, DC (PRWEB) June 29, 2012
If you are in your twenties and need help with your personal finances, look no further than YoBucko.com. YoBucko is a new personal finance website that provides entertaining, educational content that walks young adults through key financial decisions. From building credit and managing student loan debt to saving money and creating a budget, YoBucko focuses on topics that matter to Millennials.
"Generation Y is under a lot of financial stress, and we don't always know where to turn for help," says YoBucko's 28-year old Founder, Eric Bell. "We built YoBucko to help people navigate their twenties and make smart financial choices along the way."
At YoBucko, visitors get free access to a wealth of information and tools to make managing money easier. The site offers a free monthly newsletter, worksheets, calculators, and how-to guides on a range of financial topics. YoBucko also makes comparison shopping for financial services simple by offering easy ways to compare credit cards, savings accounts and car insurance.
After witnessing the financial crisis first-hand on Wall Street and moving to Washington, DC to attend school at Georgetown University's McDonough Business at night, Bell decided leave his job in banking to pursue his passion for financial education full-time. "The financial crisis started about a year after I graduated college. Many of my friends lost their jobs, and I saw families across the country losing their homes and retirement savings. Our country continues to face tough financial times, and I hope YoBucko can help be part of the solution."
Young adults ages 18-29 are struggling to recover from the economic slowdown in the US. Unemployment rates for young adults remain substantially higher than the rest of the country, and incomes for Millennials remain stagnant as the cost of living continues to rise. Adding to the problem is the enormous amount of student loan debt and other consumer debt young people accumulate. According to Bell, "if there has ever been a time in our nation's history when young people need financial education, it is now."