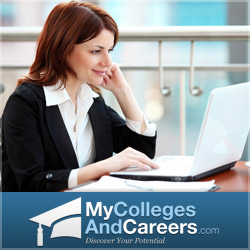 The trend toward digital reading and learning is irrefutable.
Lehi, UT (PRWEB) May 15, 2012
Announced on their homepage earlier this week, The Kindle Owner Lending Library by Amazon will now have all seven Harry Potter books available to check out—the books that inspired an entire generation to renew their love of reading. With this huge step towards making literature available without having to pay a huge fee, the trend toward digital reading and learning is irrefutable. My Colleges and Careers believes, along with Amazon, that interactive learning can provide opportunities for all people to experience the joy of reading and education.
In the statement on their homepage, Amazon announced that "This deal is one of the many ways we continue to invest in the Kindle ecosystem on behalf of Kindle owners." Despite the high cost of obtaining these lending rights, the value of having easily accessible literature is becoming ever-more pronounced in our society. Whether it's reading for entertainment, or reading for education, ebooks are available on every topic. My Colleges and Careers also hopes to help promote literacy and education by being a hub for students who wish to better their education. Online colleges are an ideal way to obtain an education as well as more-sure employment.
While the Amazon announcement was specifically for the Harry Potter series, they also emphasized the fact that they now have over 145,000 books in the Kindle Owners Lending Library. All of these books are available to "borrow" on the Kindle for anyone who is subscribed to Amazon Prime. This system allows them to borrow up to one book a month for free. Books are available from all genres, fiction to children to biographical to textbook. Virtual education is now as easily accessible as any other website out there.
My Colleges and Careers has created a superb website that is formulated to streamline the process of earning an online college degree. Website functions include the "Find School Now" widget. This allows users to input their field of interest and then connect with online colleges that offer related degrees. This clear trending toward online literature, combined with the already popular move towards online education, is predictive of the value of online degrees. Technologies will combine to make online learning one of the best, and most convenient, ways to complete a college degree.
About My Colleges and Careers
My Colleges and Careers is dedicated to helping students and prospective students earn their college degrees through online degree programs. Considering that most students have other responsibilities and commitments, My Colleges and Careers can become a great resource for those seeking a way to fit school into an already busy schedule. Through online programs, students can complete their schooling at their own pace. The tools and services offered on the My Colleges and Careers website have already assisted many students in completing their education and starting a successful career.