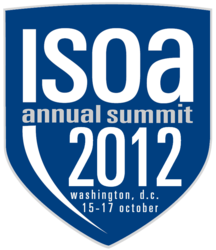 ASG Mulet's experience leading the UN mission in Haiti after the earthquake and his role in guiding UN peacekeeping policies in these turbulent times make him an ideal speaker
Washington, DC (PRWEB) September 13, 2012
The International Stability Operations Association is pleased to announce that Edmond Mulet, United Nations Assistant Secretary-General for Peacekeeping Operations, will deliver a keynote address at the 2012 ISOA Annual Summit, to take place at the National Press Club in Washington, D.C. on 15-17 October 2012.
Edmond Mulet served as the Assistant Secretary-General for Peacekeeping Operations from 2007 to 2010 and was reappointed to the position in 2011. From 2010 to 2011, he was appointed by Secretary General Ban Ki-Moon as Special Representative and Head of the UN Stabilization Mission in Haiti (MINUSTAH). Prior to his work with the UN, Mr. Mulet served as the Guatemalan Ambassador to the European Union and the United States.
"Assistant Secretary-General Edmond Mulet brings enormous value to the Summit," says ISOA President, Doug Brooks. "His experience leading the UN mission in Haiti after the earthquake and his role in guiding UN peacekeeping policies in these turbulent times make him an ideal speaker".
Further details of the 2012 ISOA Annual Summit are available at http://stability-operations.org/summit2012
For sponsorship and exhibition information, please contact Jason Kennedy at JKennedy(at)stability-operations(dot)org.
For event and registration information, please contact Jessica Mueller at JMueller(at)stability-operations(dot)org.
About the ISOA Annual Summit
The ISOA Annual Summit is the premier annual event of the stability operations community. Over two days, attendees participate in open dialogue on trends, challenges and tools for success in their work towards stability, peace and development in fragile environments worldwide. Partners across the private, nongovernmental, academic and government sectors are invited to share their experiences and knowledge at this unique event.
About ISOA
ISOA is a nongovernmental, nonprofit, nonpartisan association of service companies and organizations dedicated to providing ethical services to international peacekeeping, peace enforcement, humanitarian rescue, stabilization efforts and disaster relief. The association was founded to institute community-wide standards and a code of conduct, maintain sound professional and security practices, educate the public and policy-makers on the peace and stability industry's activities and potential, and ensure the humanitarian use of private services in support of international stability operations.