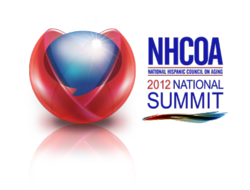 Washington, DC (PRWEB) September 28, 2012
The National Hispanic Council on Aging (NHCOA) recently announced that HHS Secretary Kathleen Sebelius will provide the keynote address at the 2012 National Summit, which convenes professionals, advocates, policy makers, government officials, Latino seniors, and Hispanic community leaders to better understand the needs and concerns of Latino seniors and Hispanic families.
"We are pleased to have Secretary Sebelius join us to enrich our conversation on aging issues, especially in the area of health, a critical issue for older adults," said Dr. Yanira Cruz, NHCOA President and CEO. "From implementing the Affordable Care Act to Medicare fraud prevention efforts, and the creation of the Administration for Community Living, Secretary Sebelius and her team at the Department of Health and Human Services are working hard to ensure our families and communities are healthier and stronger."
The purpose of the 2012 NHCOA National Summit is to ensure Latino seniors, their families, and caregivers are fairly represented in U.S. policies, as well as encourage a multicultural dialogue to build a stronger, golden America. Veteran Azteca America journalist Armando Guzmán will emcee the National Summit, and moderate discussions related to health, economic security, housing, and civic engagement.
WHEN:
Wednesday, October 3, 2012 from 8:45 am - 1:00 pm ET
Registration and continental breakfast starts at 7:30am.
Secretary Sebelius is scheduled to speak at 9:30 am.
WHERE:
National Press Club, 13th Floor Ballroom
529 14th Street NW, Washington, DC 20045
###