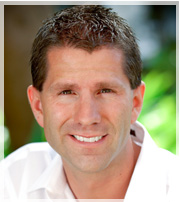 the taste of a CPA certified tax deduction without the calories of having to pay for it
Colorado Springs, Colorado (PRWEB) November 15, 2012
According to the IRS, taxpayers are afforded a per diem allowance for each day they spend away from home as a tax deduction. Commonly most companies and government contractors will provide a reimbursement to the full amount of the per diem rate. However for those employees such as pilots and flight attendants there is a gap between what the taxpayer gets and what the IRS allows, and the gap is tax deductible.
Per diem rates are published by the United States General Services Administration (GSA) Office and re-printed by the Department of Defense. The DOD is a bit more expansive, but technically they are the same. In the past, the IRS updated Publication 1542 based the US GSA Office rates, but they have discontinued this re-print as of May 2012.
Per IRS tax regulations, there are two ways to calculate a per diem allowance- standard daily rate and city by city. Each has its advantages. Domestically, either method might yield the best result however if a taxpayer spends a lot of time overseas, the city by city is clearly the best option since the dollar is weak.
Only one method for the entire tax year may be used. In other words, a taxpayer cannot switch back and forth depending on the destination.
Since per diem rates fluctuate and because there are two distinct methods for computing the per diem allowance, the Watson CPA Group developed a free online per diem calculator. It took nearly six months, but the beta version was released today. Pilots, flight attendants, truck drivers, train engineers and business travelers can use the calculator to determine the per diem allowance using both methods.
From there a taxpayer can choose which computation provides the best tax deduction.
Several companies and websites offer a similar per diem calculator, but only the Watson CPA Group provides this service free of charge. They offer all the taste of a CPA certified tax deduction without the calories of having to pay for it.
The Watson CPA Group is a progressive tax consultation and preparation firm embracing internet technology to provide worldwide tax service from offices in Colorado Springs, Colorado USA. A secure online Client Portal allows remote taxpayers to exchange financial information, tax documents and tax returns saving valuable time and resources.
Since 1997, The Watson CPA Group prepares individual and corporate tax returns for a flat fee, and specializes in LLCs, small business and corporate taxes, pilot and flight attendant tax deductions, rental property owners and expat tax clients.
For more information visit http://www.watsoncpagroup.com.