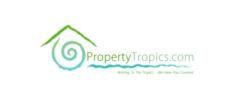 This property sale is our way of spreading our joy, knowing that we've come up with another solution to help make more people find wise property investments.
David, Panama (PRWEB) November 20, 2012
Low-cost, high-quality living, generous retirement incentives for expat retirees, quality health care and the opportunity to experience both breathtaking nature and modern living—these are just some of the few major attractions that make Panama one of the most sought-after retirement destinations today. And with the latest discounts in property prices offered by leading international real estate investment firm Property Tropics, there are now more reasons for retirees to choose this sunny spot in Central America.
The special discount sale includes three select properties that are located in the charming beach town of Puerto Armuelles, Panama and its near vicinity. Home buyers are expected to save as much as $12,000 from the asking price, lowering the figure into what insiders describe as "impossibly affordable for such high-quality investments."
According to a representative of Property Tropics, the generous price cut is their way of celebrating the launch of their new website. "We're very excited about our new website. We made sure that it's packed with relevant, accurate, organized and easy-to-find information that will surely be useful and interesting to anyone wanting to know more about living in Panama. This property sale is our way of spreading our joy, knowing that we've come up with another solution to help make more people find wise property investments."
Among the numerous homes, apartments, condominiums, buildings and commercial spaces that the firm manages in Panama and Costa Rica, real estate executives of Property Tropics hand-picked residential properties that showcase the best thing about living in a place tagged "the most affordable paradise on Earth": the stunning coastline.
The first one is a spacious, beautifully landscaped and fully titled house that faces the Pacific Ocean. Renovated and ready for occupancy, it is priced at $134,900 from the original $139,900. The second one is an artfully renovated beachfront property located in the neighborhood of Carmen, priced at $47,900 from $49,900. The third property is a historic Chiquita-style house located in expat-favored Las Palmas neighborhood, and is priced at $144,900 from its previous asking price of $156,900.
"We think this is a wonderful time for the discount offers since it is now the start of the peak season for Panama," says the Property Tropics representative. "Tourists, investors, home buyers and prospective Panama retirees are expected to get busy looking for new properties to purchase any time soon. So if you want to be among the first to have a look at the best Panama and Costa Rica real estate for sale offers during this exciting period, check out our new website now!"
As always, Property Tropics will ensure that prospective buyers will be provided with all the information and tools they need in order to arrive at an intelligent investment decision. Their team of professionals include architects, engineers, immigration attorneys, drivers, tour guides, builders and more. They can provide assistance in "practically everything that you will need to live, retire and/or invest in the tropics."
"Offering the three discounted properties is simply one of our approaches in realizing our hope to make retiring to Panama possible to more people," says the representative. "Relocating to Panama may need you to attend to a number of requirements, but it can be simple and affordable with the right resources and expert assistance."
"As our motto goes: We have you covered. Try our services, and we look forward to meeting you and introducing you to your new home in the tropics soon."
For those interested in calling Panama their second home, visit PropertyTropics.com now.