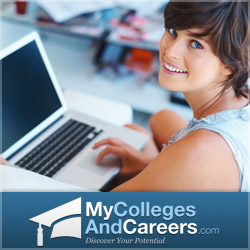 83 percent of college grads are either completely satisfied or somewhat satisfied with their careers.
Provo, UT (PRWEB) February 16, 2012
Pew Research completed and released research on February 9, 2012, revealing that job satisfaction is enhanced for individuals who have a college degree. 37 percent of college grads are completely satisfied with their careers while only 26 percent of those without a degree are satisfied. 83 percent of college grads are either completely satisfied or somewhat satisfied with their careers. Even 30 percent of those with no degree, but who are enrolled in school ,have a higher level of satisfaction than those with no degree. My Colleges and Careers has implemented tools on their website that will allow individuals to complete an online college degree and thus achieve greater satisfaction in their career.
The study by Pew Research also compared this most recent data on job satisfaction to data gathered in 1994. The results showed that job satisfaction distribution remained the same between both older and younger workers despite the passage of almost two decades. Even though gender differences have changed slightly in that time, it has not impacted the number of satisfied workers. And even more interesting than the satisfaction of the genders is the fact that young adults with full-time work find themselves far more satisfied than those with only part time work. The higher level of education an individual obtains, the more likely they are to find full-time jobs that will increase their level of satisfaction. As going to college becomes an easier process, the development of high-quality programs for online degrees also continues. My Colleges and Careers is committed to the assisting prospective students in completing their education. Doing so will involve connecting individuals with online schools that can provide accredited online degree programs.
Education is proven to be valuable not only for increasing job satisfaction, but for helping to improve the degree-holder's quality of life. The best way to do all this is to successfully complete a degree. Many are hindering by the fact that they don't know where to start when it comes to finding schools and the right program. The My Colleges and Careers Website has tools to help with this issue. First, there are lists of the best online colleges as well as pages dedicated to explaining the use of each degree available. Infographics and expert-authored blog articles also provide valuable information to help students prepare to complete their education. As a student it can be difficult to understand the important role that education will play later in life. My Colleges and Careers can help guide students down the path that will lead to the greatest satisfaction.
About My Colleges and Careers
My Colleges and Careers is dedicated to helping students and prospective students earn their college degrees through online degree programs. Considering that most students have other responsibilities and commitments, My Colleges and Careers can become a great resource for those seeking a way to fit school into an already busy schedule. Through online programs, students can complete their schooling at their own pace. The tools and services offered on the My Colleges and Careers website have already assisted many students in completing their education and starting a successful career.
###