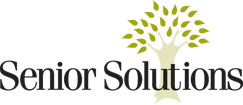 We know our residents will see enhancements in their care which is of utmost importance to us.
Suawnee, Georgia (PRWEB) September 18, 2012
Senior Solutions Management Group (SSMG), a leading provider of superior quality senior care and service across the United States, today announced the complete implementation of a new electronic medical records platform into all of its communities.
SSMG worked closely with Extended Care Pro to offer its communities the most comprehensive communications and medical record system created for the assisted living industry to-date. The platform allows for crystal clear documentation of medical records and streamlines communication between the company's staff, residents, pharmacies and physicians. It will offer significant benefits from both operational and resident standpoints.
Staff will now have instant access to all resident information, allowing them to be well informed to provide the highest quality of care to residents. Residents will experience vast improvements in the communications between SSMG's communities, pharmacies and doctors.
"We are thrilled to be able to offer our residents this new medical records platform," says Todd Barker, President of Senior Solutions Management Group. "We know our residents will see enhancements in their care which is of utmost importance to us. It's always our mission to set the standards for industry and consumer expectations, and this new system is simply evidence of our commitment to excellence."
Now, the minute a resident's prescription is filled at the pharmacy, the system is updated with their new information, and is ready to go when the prescription is delivered. This means SSMG is immediately prepared to assist its residents with their medications and document the med pass in their system.
The platform also allows SSMG's communities to build custom care plans for each resident and manage the basics of baths, doctors appointments, and housekeeping with great efficiency, and equally as important, with great oversight to insure the resident care is being managed according to the individual's needs.
"Extended Care Pro demonstrates what personalized senior care will look like in the future," says Dr. Patel, Medical Director for SSMG's River Oaks Place and Lakewood Place communities. "Its simply the best way to manage medical records and communicate with residents' personal physicians. I commend Senior Solutions Management Group for what they've accomplished with this excellent new platform."
SSMG recognizes that technology is a part of everyday life, with both staff and residents embracing it head on. At the request of tech-savvy Baby Boomers living in their facilities, WiFi is now incorporated into all the senior care provider's buildings. SSMG views this new electronic medical records platform as the next step in the evolution of senior housing.
About Senior Solutions
Founded by Chris Sides and Todd Barker in 2004, Senior Solutions Management Group specializes in senior living. SSMG works with a comprehensive network of professionals, including home health agencies, medical specialists and hand selected vendors, to provide the highest quality living and care facilities available to senior citizens.
Senior Solutions currently has seven Georgia senior care and Tennessee senior care communities, including beautiful Antebellum Grove in Warner Robins, GA and River Oaks Place in Lenoir City, TN. Carriage House Inn, located in Shelbyville, TN, offers independent living, as well as programs for assisted living and memory care on a long or short term basis. For more information please visit http://www.ssmgrp.com.