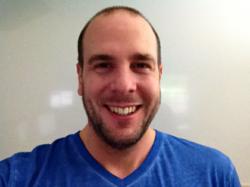 What you'll find is if you continually put out regular content, you're going to get over time a good bank of evergreen and news content that continues to serve your website well.
Sydney, Australia (PRWEB) September 24, 2012
In his latest SEO news update, SuperFastBusiness CEO and online business expert James Schramko reports on recent developments in relation to last week's discussion about Facebook becoming a social search engine. "This week, there are websites like Trove announcing that they're using apps to harness the power of that search on Facebook," he shares, offering the following prediction: "Perhaps they will buy them out like they did with Instagram with the images."
Schramko once again reiterates the importance of content, enlightening viewers about two main content types: news and evergreen. "The news type of content like I put out every single week takes a little bit of effort to do, but it is newsworthy. People come back and keep watching," he states. Because of this trait of news content, site followers or browsers can find other things on the website that they like, so putting up banners, calls to action and other features that allow people to engage is very important.
"The other type of content to put on your website is evergreen content which refers to things that are going to be there for a long time and continue to serve people so that they keep linking to it, keep sharing it. The perfect type of evergreen content, of course, is stuff like how-tos," Schramko explains.
The update also touches on the crucial strategy of keeping websites healthy. Often, people do not realize that their sites have features that compromise the integrity and operations of the site, which directly affect their SEO rankings. Schramko shares what he and his team have discovered in the site health check they do for customers, "Believe it or not, we come across sites that have no index, no follow set, which means they are telling Google, 'Do not put my website in your search result.' Of course, the customers are delighted when we find these. We turn it back on to index, follow and all of a sudden their website reappears, comes back to the search engine and it's up and running." It's for situations like this that it's necessary to conduct at least a basic check which can be done by heading to Google Index, typing in "site:thenameofthewebsite" and then searching for it. "If it comes up with the number of pages that are indexed, that's a good sign. Follow this up by logging into Google Webmaster Tools to check the site's health and the number of pages indexed."
Schramko also discloses his own tactics in keeping his SEO efforts consistent. "You need a schedule or a routine. What I do is I actually have a calendar alert and it just pops a reminder," he says, elaborating, "What you'll find is if you continually put out regular content, you're going to get over time a good bank of evergreen and news content that continues to serve your website well. Google likes freshness and it's always updating its algorithm... If you keep putting out fresh content, you're making sure that Google pays attention to your website."
He proceeds with another tip: "Another way to get stuff out there often is to just do small batches. We quite often will just do a mini post with just a few pictures and some descriptions of something that we've found in our business that helps other people."
Schramko states, "We don't necessarily go to the keyword tools and find the highest paid keywords anymore. What we like to do is listen to our customers, find out what problems and challenges they're having, we make a quick tutorial and put that on our website." This results in an evergreen post, which, as previously stated, Google likes. People find it useful and relevant, and they keep coming back to it. This, according to the expert, is what drives SEO in 2012.