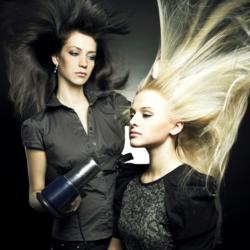 The Goal of Shear List is to Become the Go To Online Resource.
Washington, DC (PRWEB) September 30, 2012
Stylists, barbers, and shop owners now have an online directory setting to showcase their services and market their talents.
When an out-of-work military reservist was extended a civilian job interview, on a Sunday, he had no idea which local barbershops were open. After searching and locating an open barbershop, the lone barber inside, who had recently earned his Barber's license, had no established clientele and no way of advertising his services. The concept of Shear List was born – an online searchable directory where hair care professionals, stylists, and barbers can showcase their services and expertise. In August 2012, http://www.shearlist.com launched its website in the United States and Canada at the Bronner Bros International Hair Show in Atlanta, GA.
"The goal of http://www.shearlist.com is to become the go to online resource for hair care professionals looking to offer and showcase their services and market their talents," says Shear List's CEO. "While the site's initial focus targets hair care professionals, we are also aiming to include communities for all personal image professionals, such as, Makeup Artists, Personal Trainers, Beauty Suppliers, Photographers, and more," added the CEO.
Shear List realizes that hair care professionals and shop owners must stay relevant, at all times, but are unable or unwilling to pay upwards of $3000 to have a customized, professional website developed and hosted. The Creative Services team at http://www.shearlist.com has simplified this entire process by bundling web design and social media services into a few clicks to make it easy for non-computer savvy persons to use the site, while also giving the power of creativity to those who are. The result - stylists, barbers, and ultimately any personal care professional can now possess a professional online marketing presence, economically. Consumers can use the website to search for a hair stylist or barber whether they are in their own hometown or on vacation in another city, state, or country.
One new product that Shear List has deployed for its customers is the Shear List Mobile App. Essentially, it's a tool that allows anyone to search for barbers, stylists, nail technicians, and skin care professionals in the US and Canada. The App also allows users to rate their consumer experiences, as well as rate the service professional based on those experiences. Shear List's website and the Mobile App bridge the gap between the consumer and the beauty care service professional. Both are specifically tailored to consumers' needs, market, and locale. Look for and download our free mobile app in the App Store or Marketplace.
About Shear List
Shear List, LLC (http://www.shearlist.com) is an online searchable directory where hair and personal care professionals can showcase their services and promote their talents. Launching first in the US and Canada, the site has plans to launch next in the United Kingdom, Australia, and abroad. Shear List, LLC is headquartered in the Washington, DC metro area.
Shear List, LLC
Washington, DC 20005
888 308 8542
To learn more or get listed on Shear List, visit http://www.shearlist.com or send email to info(at)shearlist(dot)com