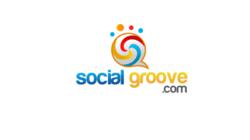 Billions of dollars will be spent on Facebook advertising over the coming year and hundreds of thousands of leads will be generated.
Melbourne, AU (PRWEB) September 24, 2012
"Billions of dollars will be spent on Facebook advertising over the coming year and hundreds of thousands of leads will be generated." This statement by Jennifer Sheahan of Social Groove serves as a reflection of the massive potential that the social networking site has to offer for business. Ms Sheahan has recently shared this sentiment to hundreds of aspiring and well-established Internet marketing enthusiasts, along with tips and strategies for Facebook advertising, in Internet Prophets LIVE!, a weekend conference held in the Renaissance Schaumburg Convention Center Hotel in Chicago last June 8-10, 2012.
The conference, organized by Ms Sheahan's fellow Internet marketing expert Steve Olsher, is the first of its kind and focuses on educating both small business owners and established consultants on finding a niche in the vast Web-based market and dominating their chosen field. Event topics include techniques on increasing site traffic, enhancing online sales and profits, and seldom-disclosed secrets to success from big names in online business and advertising. Speakers at the inaugural conference included Jay Conrad Levinson, Larry Winget and Janet Bray Attwood, to name a few. Ms Jen Sheahan, founder of Social Groove, one of the most prominent full-service ad agencies specialising in Facebook pay per click (PPC) ads, has been invited to the event as well to share her views on the best Facebook marketing strategy for today's highly competitive online business landscape.
According to Ms Sheahan, "Many people believe that advertising on Facebook is complex and expensive, but by investing the time to learn proven strategies, or what I call 'cracking the Facebook code', every business can grow and profit."
Ms Sheahan urges online entrepreneurs to take advantage of the business potential that Facebook offers, citing only one reason why this platform is one of the most lucrative in the business today:
"Why Facebook? What does Facebook have that Internet marketers are eager to contemplate Facebook advertising? How can Facebook marketing help businesses and marketers alike? There is only one general answer to all these questions: close to a billion active Facebook users are potential customers," asserts Ms Sheahan.
She also reasons that Facebook is gaining ground in the online marketing world because it gives business owners the power to choose audiences based on location, age and interests, creating a well-targeted group of people that can potentially be turned into paying clients. The platform also gives online marketers the ability to build targeted groups within the community by using a Facebook page and the 'Like' button. Lastly, Ms Sheahan states that with Facebook marketing, businesses are given total control over advertising budget.
For new marketers hoping to utilise the social networking site for business, Ms Sheahan offers the following Facebook marketing tips:
"Read and follow Facebook's advertising procedures. Study your market and adapt the mindset of your chosen demographics to assess the effectiveness of your ad. Lastly, make the most of your investments and do the work. Buying a course does not in itself make you wealthy — effort is required for success with this information."
Interested parties can find more tips on creating the best Facebook ads on SocialGroove.com. Individuals who wish to sign up for the next Internet Prophets LIVE! conference can do so on the event's website.