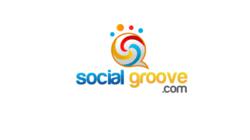 The best Facebook ads, those that are managed really well, are anticipated to bring in significant advertising dollars to diligent business owners.
Melbourne, AU (PRWEB) September 25, 2012
What's next for Facebook ads? Jennifer Sheahan, director of ad campaign management company Social Groove, says the future of Facebook ads is now here—and business owners and marketers unprepared to take full advantage of these innovative advertising tools will be left out by the competition faster than one can click "Like."
The world's largest social network just announced that more giant companies are signing up as partners for their recently released advertising tools that let businesses target their campaigns more accurately to a predetermined demographic profile in real time. A major feature of this is cookie-based retargeting, which allows marketers to bring their ads to users that were selected based on their Facebook behavioural data. The information will be exchanged in encrypted form to protect user privacy.
Facebook COO Sheryl Sandberg attributes the strong wave of interest to the success of the Facebook marketing strategy's initial test run. The tests have shown how the new platform could be one of the most effective forms of online marketing, not just on social media but across the World Wide Web. As of date, the new Facebook ads are now already up and running.
Sheahan says cookie-based retargeting is a common practice in online marketing, but its already proven advantages can even be more powerful now that it's been appropriated for the leading social media site. "It's a win-win situation. Marketers can learn more about their consumers through the rich social and behavioural data from Facebook users. Facebook subscribers can be updated about the products they're interested in, and avoid ads that are irrelevant to them," she says. "The best Facebook ads, those that are managed really well, are anticipated to bring in significant advertising dollars to diligent business owners. And it's vital that businesses take advantage of this feature now, before everyone does."
Another new advertising feature from Facebook is the incorporation of sponsored results into the site's search function. Sheahan predicts this will be a premiere method of promoting brand awareness and bringing in more customers. "When a user puts in a search keyphrase—a place, an app, a product or even a person—relevant ads will appear in the results, marked as 'sponsored,'" Sheahan explains. "Very specific, organic, and urgent—the ad appears just when the Facebook user is searching for something that your brand may offer. The best Facebook ads are those that are intuitive to the customers' needs."
Sheahan, who is known as the woman behind many multi-million dollar Facebook campaigns, says that it's still critical that business owners have sufficient information and technical know-how before embarking on their next Facebook ad project. "No matter how revolutionary Facebook's advertising tools may be today, it still won't bring in the expected results if the campaign was not managed with a well-structured Facebook marketing strategy."
She urges marketers and business owners to learn more about the intricacies of Facebook marketing by constant study, getting the advice of experts, and attending informational events such as the recently concluded Brainstorm 2012 in San Diego, California.
"The new Facebook ad technology is the future of online marketing," Sheahan declares. "Proof your future, make the change, and see your business grow to unexpected heights."
For more tips, hints and secrets from the best underground Facebook marketers, visit http://socialgroove.com now.