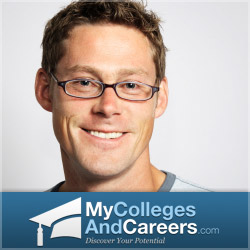 In 2010 the majority of students—51 to 75 percent, to be exact— graduated college with debt.
Lehi, UT (PRWEB) May 22, 2012
The New York Times recently updated their breakdown of college costs and debts, revealing that for-profit schools are not the only bad guys in this troubled economy. Data shows that the stigma associated with high-debt from for-profit schools is not spreading to all colleges and universities. My Colleges and Careers understands the high cost of completing an education and has created a website to help individuals learn more and remove the stigma associated with online schools.
Looking at debt only, in 2010 the majority of students—51 to 75 percent, to be exact— graduated school with debt. The debt ranged from the low thousands to 45 thousand. There were several factors The New York Times used to break down the data about school debt. First, they analyzed the difference between public and private schools. The consensus was that private schools not only charged significantly higher tuition, but not surprisingly, students were highly likely to graduate with more debt than those in public schools.
According to The New York Times, "a college degree statistically remains a good lifetime investment, but it often comes with an unprecedented financial burden." As the cost of education continues to increase, many students are looking for an alternative means to complete their education. Many people have placed a stigma on online colleges associating them with exorbitant tuition costs. This is now an outdated view in light of the high debt levels traditional college graduates are now accumulating. My Colleges and Careers has created a website that will help those seeking online degree programs to understand the costs, both monetary and time-related.
Website tools such as the "Find School Now" widget will allow for fast and easy connection with online colleges that offer degrees in a student's area of choice. Online courses make it possible to reduce costs in travel as well as provide flexibility for an already full schedule. As the cost of education rises in all educational venues, My Colleges and Careers is prepared to help individuals find the best, most cost-effective, means of earning a degree. As The New York Times states, college is still considered one of the best lifetime investments available to individuals.
About My Colleges and Careers
My Colleges and Careers is dedicated to helping students and prospective students earn their college degrees through online degree programs. Considering that most students have other responsibilities and commitments, My Colleges and Careers can become a great resource for those seeking a way to fit school into an already busy schedule. Through online programs, students can complete their schooling at their own pace. The tools and services offered on the My Colleges and Careers website have already assisted many students in completing their education and starting a successful career.