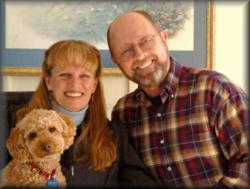 It's time for all United Nation member states to either honor their commitment to the International Bill of Human Rights or quit their UN membership in shame
Christchurch, New Zealand (PRWEB) October 03, 2012
Today, Harmon Wilfred officially withdrew his seven year effort for New Zealand citizenship and made his personal declaration of independence as a free and sovereign citizen on planet earth. Free from what he calls "the divisive global nation-state system controlled by US influenced wealth driven special interest capitalism." Wilfred now relies on the UN International Bill of Human Rights as his personal bill of rights consisting of the Universal Declaration of Human Rights, the International Covenant on Civil and Political Rights, and the International Covenant on Economic, Social and Cultural Rights where there is no requirement of citizenship or allegiance to any country in order to live as a free and sovereign global citizen.
The following is a brief sequence of events that have led to Wilfred's momentous decision:

August 2001 – Arrived in New Zealand lawfully as an American citizen under a lawful visitor's visa to escape years of US and Canadian human rights abuse, including unlawful arrest, imprisonment, torture, religious persecution and violation of the US/Canadian Hague Commission Treaty on Extradition. (UNHRC Case No 1638/2007, US Case 00-CR 208 WM, ref: http://www.luminadiem.com)
2001 through 2004 – Obtained a New Zealand business visa to manage the investment of over 5 million dollars of his Canadian wife Carolyn Dare Wilfred's estate (Dare Foods of Canada).
2005 – After the US refused to renew his passport, Wilfred lawfully renounced his US citizenship. Once officially accepted by the US State Department as irrevocable, he made application for New Zealand residency. Application denied.
2006 to 2007 – NZ High Court appeal denied. Request for political refugee status denied. Refugee status appeal denied. NZ citizenship application denied.
2007 – UN Petition 1638/2007 accepted by the UN Human Rights Commission against Canada. Although the US was originally named as co-defendant, the US government rejected the claim on the basis that the UNHRC was not competent to take a case against the United States of America.
January 2009 – Urgent appeal to President Obama - Ignored
February 2009 – Canada Revenue Authority freezes Wilfred's wife's entire estate one month after a judicial review is filed on his UNHRC case against Canada. Carolyn Dare's estate remains frozen today while under a Canadian High Court appeal.
2009 to present – Second application for New Zealand citizenship under consideration for over three years while Wilfred is labeled an overstayer, even though New Zealand cannot deport him as a stateless person and will not permit him to leave.
Since 2005, as a stateless person, Wilfred has discovered that he is effectively considered an unlawful resident on planet Earth by the entire nation-state system. Although the New Zealand Citizenship Act of 1977 paragraph 9(1)b states that if he would otherwise be stateless, he has the right to apply for and receive citizenship; New Zealand has continued to reject and stall his application on the basis that NZ Immigration considers him an overstayer. The operative question is: As a stateless person, how can Wilfred be an overstayer if he cannot leave?
With over two thirds of the member states of the United Nations, including New Zealand, the US and Canada having ratified the International Bill of Human Rights providing ALL members of the human family the right to travel, work and reside in peace on planet earth; apparently in Wilfred's case, New Zealand has no intention of honouring these revered agreements. Albeit, Wilfred's declaration of independence provides the perfect opportunity for New Zealand to finally step up and be the example for all nations. "You can't have your cake and eat it too when it comes to human rights. It's time for all United Nation member states to either honour their commitment to the International Bill of Human Rights or quit their UN membership in shame," says Wilfred.
Wilfred's decision to declare his independence from the global nation-state system has also come about as a result of seeing his fellow human beings suffer through constant government neglect and abuse be it under democratic, dictatorship or kingdom rule. "The people of planet earth must wake up to the reality of the corrupt nation-state world we live in dominated by wealthy individual and corporate special interest. It's all about the one percent controlling the money and the media as the puppeteers of global politics," says Wilfred. His greatest hope is, "for the world to see this personal declaration of independence as a call-to-action to unite the entire human family under 'world citizenship' with the vision of creating the first universal system of global democratic self-governance… of the people, for the people and by the people."
Since Harmon and Carolyn Wilfred arrived in New Zealand in 2001 to escape what they have alleged as American and Canadian human rights abuses, they have been living in constant fear of continuing reprisals from the US and its many global influence partners. Enough is enough!