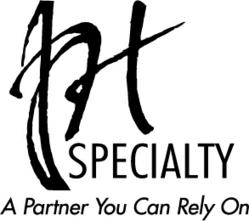 2013 is a new year and we will continue to develop new and original design for our customers.
(PRWEB) March 26, 2013
JH Specialty was recognized as part of the 2012 Fort Wayne ADDY Awards. The ADDY Awards are an annual AdFed competition that celebrates Northeast Indiana's top work in advertising and communications. Entries are judged on creativity, originality and creative strategy. JH Specialty took home a gold and silver award for last year's work.
The first campaign that won a Gold ADDY Award was a social media campaign for Munchkin Canada. The campaign included a contest that encouraged proud parents to post a photo of their infant or toddler for a chance to be a part of the first group of Little Munchkins. Munchkin Canada fans voted for their favorite baby and the winners received benefits that included a gift card and various Munchkin brand products.
JH Specialty took home a Silver ADDY Award for the design work of a new Tax Matters Solutions website. The new design showcased the company's expertise and services. The website was built on JH Specialty's core design and development principles that creates an engaging site and provides extensive information to the online user. Similar to many of the JH Specialty developed sites, Tax Matters has a built in back end system that allows the Tax Matters staff to continually update their own site.
JH Specialty continually strives for innovative and creative design and solutions. "We are proud of the work we did last year and everything we have accomplished," says John Henry, CEO and founder of JH Specialty. "2013 is a new year and we will continue to develop new and original design for our customers. We are very excited for our upcoming projects this year."
The ADDY Awards are held by the AdFed Fort Wayne each year. The American Advertising Federation of Fort Wayne is a non-profit organization dedicated to promoting and improving the advertising industry, fostering high standards of practice in advertising and cultivating a better understanding of the economic and social values of advertising to all people. Entries are open only to advertising agencies, photo studios, marketing firms, businesses and creative design students. The judges are among the best and brightest advertising professionals from around the country.
About JH Specialty, Inc.
JH Specialty is a full-service marketing communications company based in Fort Wayne, Indiana. Founded by John Henry III in 1998, the company specializes in the utilization of technology in digital marketing applications including, social media, email marketing, search engine optimization, events and promotional products fulfillment, website design, and web development. JH Specialty provides marketing solutions for a variety of clients from Fortune 500 companies to Mom and Pop shops across the United States.