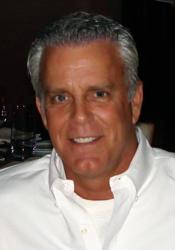 I've achieved financial freedom the best way – by helping others – and I look forward to helping more people do the same through ARIIX. -Dean Nunneley
Bountiful, UT (PRWEB) April 09, 2012
ARIIX, a premier health and wellness company, welcomes Oklahoma-based entrepreneur, business owner and community leader Dean Nunneley to the Global Success Leaders team. Dean's successful career as the owner of a thriving business as well as a leader in the field of network marketing brings valued experience, expertise and dedication to the table.
As a custom home builder and developer, Dean has been the source of beauty, style and improving the world around him for more than 25 years. Recently introduced to ARIIX, he immediately saw the potential for another powerful way he could be a positive influence for others.
"Being my own boss and controlling my destiny has always appealed to me," said Dean. "From my experience, I can honestly say that while most people who are financially free own their own business, not everyone who owns their own business is financially free. I've achieved financial freedom the best way – by helping others – and I look forward to helping more people do the same through ARIIX."
"ARIIX's focus on healing people's financial health along with overall health and wellness really makes them stand out in a crowd."
"I get a real kick out of showing people that although what we do is not easy, it is simple," said Dean, who has built many successful teams during his years in the network marketing niche. "It reminds me of digging a hole. It might be hard work but it's not terribly complicated. I just love helping those that want to DIG!"
"Dean's ability to build teams that effectively leverage each person's unique strengths in order to support the whole group is brilliant," said Deanna Latson, ARIIX CPO. "His insight and experience are a welcome addition and we look forward to helping many people together in the future."
When he's not at his drafting table or dodging backhoes on construction sites, you can find Dean hanging out with his wife, Karen, and their three children at their Tulsa, Oklahoma home.
About ARIIX
ARIIX is a premier health and wellness company that is using the latest research in nutritional science to create their leading-edge, healthy lifestyle, products. The company was born from the shared vision of leaders in business and nutritional science who wanted to create a unique company based on the "golden rule" of helping others to unleash their potential for good. ARIIX stands out with their blend of global vision, outstanding industry experience and leadership, unparalleled quality products and the philosophy that when one person thrives, the whole community benefits. The company currently operates in the United States, Canada, China, Hong Kong, Japan, and Taiwan with expansion into Thailand, Mexico and Latin America throughout 2012.
For more information please visit http://www.ariix.com or phone 1-855-GO-ARIIX.