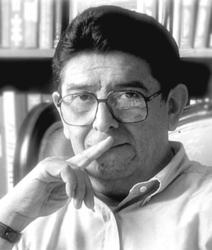 The timelessness of a fairytale is one that allows us to express the story over and over again and will continue to be a source for all artists to express their creative outlets for generations to come. ~ Goodfellow
Reno, Nevada (PRWEB) January 24, 2012
Big Ben Parliament Creations (BBP Creations) is working with Award-Winning Illustrator, Sergio Martinez, on their latest iBook, iPhone and iPad app,"Once Upon A Time...There was Snow White" due to be released later this Spring.
BBP Creations has developed in-house iPhone and iPad apps for large companies for over 3 years and in November 2012, they released "Santa's Christmas Activity Book" as well as a Lite version on iTunes, which had over a 1,000 downloads in its first week. Sergio Martinez will illustrate "Snow White," which will launch their Once Upon A Time... series of iBook, iPhone and iPad apps.
Head of Marketing, Aurelia Goodfellow, commented, "This is our first iBook and app in our fairytale series, Once Upon A Time... We plan on working with artists, like Sergio, to visually bring back the European roots for these tales. Fairytales can invoke such a magical world and feel not only to children, but to adults alike. We are seeing a resurgence of fairytale and fantasy stories coming back to television and feature films. The timelessness of a fairytale is one that allows us to express the story over and over again and will continue to be a source for all artists to express their creative outlets for generations to come."
Sergio Martinez is known world-wide for his elegant yet classical old world style of illustrations. His work has been published in the United States, Mexico, Switzerland, England, France, Spain and Central and South America. Many know his artwork through the author Max Lucado. Martinez illustrated several of Lucado's children's books such as "Just the Way You Are," "You Are Special" and "Best Of All." Much of his current artwork is for the BBC and many American publishers, including Signet, New American Library, Disney Press NY, the Reader's Digest, and Elfin Light Press. Martinez has also won several awards at the Annual Exhibitions in the Society of Illustrators in New York.
"We are honored to have the opportunity to work with Sergio on Snow White especially with this being the first of many apps in our Once Upon A Time... series. His illustrations have such a warmth and glow to them. They make you want to be a part of the story. We can hardly wait to see Snow White through his eyes," stated Aurelia Goodfellow.
BBP Creations will be releasing "Once Upon A Time...There was Snow White" for the iBook in several reading levels through iTunes in the Spring. The iBook is designed for children pre-K through 6th grade reading levels. The iPhone and iPad app will add interactivity to the story as well as have thematic learning activities for children.
For the last 3 years, BBP Creations has developed in-house applications for the iPhone, iPad and thumb drives for large corporations. They are known for their quality apps, creativity and thorough testing to create flawless applications.
For more information on BBP Creations or their latest iPhone and iPad releases, visit their website at http://www.BBPCreations.com or you can follow them on Facebook or Twitter.
###