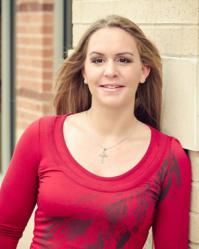 If one advances confidently in the direction of his dreams, and endeavors to live the life which he has imagined, he will meet with success unexpected in common hours....Henry David Thoreau
Redmond, WA (PRWEB) November 29, 2012
TakePart.com, the digital arm of Participant Media Productions learned of the work, mission and vision of the Blind Judo Foundation and was so inspired, they corporately were determined to create a documentary. After contacting the two Co-Founders, Coach Willy Cahill and Ron C. Peck and researching the Foundation, they were further assured and inspired to tell a story.
The documentary is based around a blind individual initially discovered at the Olympic Training Center Camp in Colorado Springs, CO. Campers were being introduced to various sports for the blind. Willy Cahill of Cahill's Judo Academy, the former US Olympic and US Paralympic Judo Coach was introducing the sport of Judo.
One of thirty-five camp attendees stood out as having exceptional athletic talent for Judo. This potential Judo candidate was invited to Cahill's Judo Academy in San Bruno, CA. It wasn't long thereafter that Jordan Mouton was hooked and ready to dedicate herself to the sport of Judo.
The Blind Judo documentary is inspirational with a surprise ending and will bring tears to your eyes and warmth to your heart. Blind and visually impaired individuals learn about building confidence, character, making commitments, learning humility, respect and responsibility through training in a sport called Judo.
ProductionHUB is an online marketplace for Broadcast TV, Motion Pictures, Pro Video, Live Events, Corporate and Digital Media Production.
The Blind Judo Foundation is a nonprofit organization that introduces blind and visually impaired individuals starting as early as the age of six and young adults. In 2013 our blind and visually impaired wounded warriors returning for Iraq and Afghanistan will be recruited to the sport of Judo.
Help make a difference in the life of a blind and visually impaired individual with a year-end 100% tax deductible donation so the Blind Judo Foundation can continue its mission of empowering the blind with introductions and training in the sport of Judo at Blind Judo Foundation or contact Ron Peck at 1-425-444-8256 or roncpeck(at)blindjudofoundation(dot)org