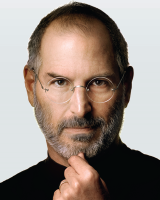 Putting money into people's pockets makes me happy," says Alexandre Tchogorian
Miami, FL (PRWEB) June 19, 2012
Summer can be an expensive time of the year. Between family vacations, cook-outs, and graduations, everyone is looking for extra money to help sponsor the season. For those that know iPhone owners who've upgraded to newer models and keep their older, unused phones tucked away, Recycle4CashNow is proud to announce a summer referral program that provides the referrer with a cash incentive to introduce friends to the online recycling service.
"Putting money into people's pockets makes me happy," says Alexandre Tchogorian, CEO of Recycle4CashNow. Now, when a friend sends their iPhone 3GS, 4, or 4S for cash back, the person stated as the referral will receive $20 as well. With this summer referral program friends can share their experience with Recycle4CashNow with other iPhone owners and can each gain some extra cash in the process. Cash for iPhones has never been this easy.
Once received, phones will go through an evaluation process to determine current worth against current condition. Since it's not uncommon for iPhone users to upgrade because of a little wear and tear, Recycle4CashNow is prepared to accept phones at varying levels of condition, ranging from great to bad.
Fully functional phones in great condition will receive the highest payout; however phones suffering a bit of damage may still prove profitable. For example, an iPhone 3GS in great condition will return $125 while a 3GS with a cracked screen, but still working, may bring in $40. Payouts increase with each newer model. An iPhone 4 in excellent condition will return a payout of $200 and $80 if the screen is damaged, but still fully functional. Even with a cracked LCD screen, owners can expect to see a $200 dollar payout for an iPhone 4S and $340 if the 4S is still fully functional with no cracks in the screen or casing and all buttons are operational. Even phones that may be considered "trash" due to water damage may still be recycled for cash.
For more information about Recycle4CashNow's recycle and payment process or this summer's referral program, visit http://www.Recycle4CashNow.com or contact Alexandre Tchogorian to discuss available shipping and/or payment options.
For more information:
Alexandre Tchogorian
(305)384-8182
Recycle4CashNow(at)gmail(dot)com