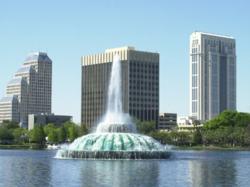 For property investors looking at the potential of investing in property within EU countries, the future remains just as uncertain as it was before the elections
(PRWEB UK) 19 June 2012
According to Colordarcy.com property investors should beware about what the continuing crisis in Europe might mean for them. Estate agents are predicting property price falls of 20% in Greece if the country exits the Euro. (Source:The Move Channel June 2012)
The result of the Greek elections – which saw the New Democracy Party edge out the 'anti-bailout' Syriza Party – may not solve the instability in Greece in the long term according to Colordarcy.com.
Loxley McKenzie MD of Colordarcy.com commented, "For property investors looking at the potential of investing in property within EU countries, the future remains just as uncertain as it was before the elections.
"All that sovereign debt hidden inside this modern day European Trojan horse still poses a threat to the prospects of recovery and it remains a real one.
"This Trojan horse is not just threatening Greece, it also has Spain, Italy and other countries in Europe feeling anxious."
On the surface the Greek election appears to be good news, however it will only be good news if a government is formed and the austerity measures are accepted in Greece say colordarcy.com.
This is far from guaranteed and as has been seen across Europe, people are rebelling against even mild austerity measures in countries such as Spain as reported in the Independent newspaper. "The Greeks will be no different in the face of much larger cuts to their standard of living" added McKenzie.
"As a property investor, one of the most important things we can look at is the strength of an economy. Growing economies are always good for property markets, while shrinking economies are bad.
"Just as most property investors in their right minds wouldn't invest in Greece right now, perhaps the same should apply to other rocky countries like Spain or Italy. If Greece leaves the Euro, there is a real possibility of these two countries joining them.
"This would mean a lot of uncertainty and disaster for those who invest in property in those countries who have no option but to return to their old currency. Tens of thousands could be wiped off the value of property at a stroke leaving investors high and dry." McKenzie added.
This is why investors should be looking at opportunities to invest in Turkey property or perhaps Brazil or U.S property where the outlook is far more stable say colordarcy.com.
The U.S for example is still seeing growth in its economy (Source: Fox Business June 2012) even as Europe has struggled to get its house in order. Therefore property in Istanbul or U.S. states like Florida and Atlanta look a far better prospect than most countries in Europe as a result say the firm.
Notes to the editor:
Colordarcy is a leading property investment company that specialises in finding positive cash flow investment properties worldwide. Colordarcy investment property portfolio includes some of the best properties for sale in Atlanta, Brazil, Florida, Turkey and the United Kingdom.
For more information, supporting pictures or logo artwork, please contact:
Steve Billing
PR Manager
Tel: +44 (0) 207 100 2393
Email: press(at)colordarcy(dot)com
Web: http://www.colordarcy.com/