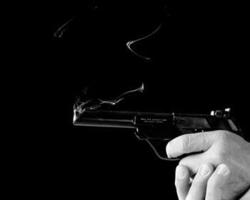 property investors must always consider future movements in interest rates. If they have reached an all-time low, then there is a possibility they will rise. Investors must always factor this in when calculating cash flow
(PRWEB UK) 24 June 2012
According to Colordarcy.com the first of these cash flow killers is comfort.
This is where investors can find themselves a little too comfortable and they may start buying wasting assets like new cars that often lose thousands of pounds as soon as they are driven out of the showroom.
To avoid this cash flow killer, investors should remember that building a property portfolio is like building a business – to avoid comfort creeping in, investors need to keep their discipline and that includes paying attention to the accounting side.
The second of the cash flow killers are banks and more specifically interest rate rises. If an investor has buy- to-let finance secured on his properties and fails to consider the possibility that mortgages rates will rise as has been the case already this year (Source:Independent 15th June) then this will inevitably have an impact on cash flow.
Loxley McKenzie, Managing Director of Colordarcy said, "All the predictions were that the base rate would stay the same, unfortunately this time, the low rate has been ignored by the banks and they are putting their own finance rates up regardless.
To avoid this property investors must always consider future movements in interest rates. If they have reached an all-time low, then there is a possibility they will rise. Investors must always factor this in when calculating cash flow."
Finally the third of cash flow killer investors should try to avoid are void periods. If an investor has too many properties without tenants, cash flow can suddenly dried up while costs mount.
The first thing investors should do is make sure your money from renting out a property covers all of their costs for that property including finance and maintenance with as much as possible to spare.
To avoid all three cash flow killers is easy, the common thread is forward planning. This is something any business owner needs to spend time on and managing a property portfolio is no different according to experts at Colordarcy.com.
Notes to the editor:
Colordarcy is a leading property investment company that specialises in finding positive cash flow investment properties worldwide. Colordarcy investment property portfolio includes some of the best properties for sale in Atlanta, Brazil, Florida, Turkey and the United Kingdom.
For more information, supporting pictures or logo artwork, please contact:
Steve Billing
PR Manager
Tel: +44 (0) 207 100 2393
Email: press(at)colordarcy(dot)com
Web: http://www.colordarcy.com/
Colordarcy Investment Ltd
35 New Broad Street
London
EC2M 1NH