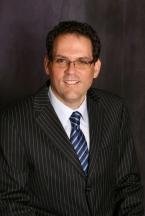 Phoenix, AZ (PRWEB) June 01, 2012
Presiding Judge Norman Davis has named Phoenix Criminal Defense Attorney Geoffrey Fish as Arizona Superior Court's newest Court Commissioner in Maricopa County. Fish replaces Judge David Cunanan who was recently selected as a judge by Governor Brewer to replace retiring Judge Michael Jones.
Commissioner Fish has been in private practice at Beresky & Fish in Phoenix for the last 10 years. Fish also brings experience from the Maricopa County Attorney's Office to the Commissioner's bench. Being named a commissioner is often a step toward becoming a governor appointed judge. This may be especially true for Fish due to his legal experience and reputation among peers and colleagues.
Judge Davis recently said of Commissioner Fish: "I have received an unusually high number of recommendations from judicial officers and attorneys urging his appointment who all stress his fair-minded nature, his great ability to resolve problems, and equal treatment of others." Legal professionals throughout Arizona are well-aware of David Cunanan's prestige and recognize that Geoffrey Fish is an exemplary replacement.
Judge Cunanan was a commissioner for ten years and was in private practice prior to being named a commissioner. He also served as Pro Tem Prosecutor for the City of Scottsdale and was in the Maricopa County Attorney's Office from 1992-1995. Judge Cunanan is highly regarded in the Arizona legal community as well as nationally. Past legal experience as well as his decade as a commissioner will be a great asset to the people of Arizona, Governor Brewer stated when making the announcement. For Commissioner Fish to be named as Judge Cunanan's replacement shows the high esteem in which Fish is held.
In private practice, Commissioner Fish has been a well-respected Arizona criminal defense attorney and personal injury lawyer serving innumerable clients over the last decade. He has represented clients at both the federal and state level in Nevada and Arizona.
Commissioner Fish brings deep roots in the Southwest to the Maricopa Superior Court. Fish attended the University of Arizona earning an undergraduate degree in Political Science and then a Juris Doctor at the Whittier College School of Law. In addition to those roots and cultural understanding of the Southwest, Commissioner Fish will also bring a record of academic success and professional awards to compliment deep experience in the legal profession. Fish graduated Law School with high honors and recently earned an American Jurisprudence Award. Commissioner Fish also served as a Maricopa Deputy County Attorney from 1999-2001. This experience, professional recognition, academic success, and the vociferous endorsement from so many of his colleagues surely contributed to Judge Davis' choosing Geoffrey Fish to the position of Court Commissioner in Maricopa County.